ACADEMIES AND CONSULTING ONLINE, LIVE.
REGISTER FOR ANY ACADEMY:
YOU DO NOT NEED A PAYPAL ACCOUNT! Our system will allow you to use your credit card on OUR payment portal.
Scroll to find the Academy for which you want to register yourself or someone else. Click and follow the prompts to register and pay. Please list the people you are registering in the "Order Notes" section at the bottom of your cart.
SCHEDULE TIME WITH CONSULTANTS AND REGISTER FOR PERSONAL COACHING or SHORT COURSES Scroll to the "Personal Coaching & Short-Courses" drop down. Click to choose, self-schedule and pay for the Online, Live Personal Coaching services or Online, Live Short-Courses you want. Choosing this option allows you to self-schedule a date and time frame that works for you and your team and will automatically schedule the Instructor
View Cart
Product successfully added to your cart.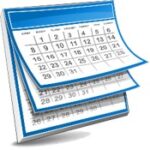 SELF-SCHEDULE AND REGISTER FOR PERSONAL COACHING & SHORT-COURSES
Use the drop down box to choose, schedule and pay for Personal Coaching or Short-Courses – Online, Live! It's that easy!
You may also access Results Articles, Results Posters, our Qualifications, our Mission, our Philosophy , a current W9, and our Refund & Privacy Policy
Thanks for choosing The Results Group, Ltd.!
If you have questions or need additional assistance, please call 541.806-1502. You may also leave me a message in the Chat feature by clicking on the Chat icon in the lower right of any page.