MAY 2023 BE YOUR BEST YEAR YET!
WELCOME!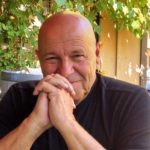 I am honored to be of service to Federal, State, County, City, Tribal, Port and University Public Safety agencies across the United States.
May you, your families and your teams be safe and healthy!
– Steve
Steve's Cell Phone: (541) 806-1502
Please check back frequently. We'll post the dates for each classroom academy as they are scheduled. If you want to be on the list for registration, please send me an email!
Please add me to the distribution list for upcoming training and Results Articles!
Now that you are signed up, we will send you periodic notifications of new Results Articles and other information.