WELCOME!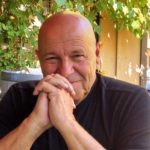 I am honored to be of service to Federal, State, County, City, Tribal, Port and University Public Safety agencies across the United States.
May you, your families and your teams be safe and healthy!
– Steve
Steve's Cell Phone: (541) 806-1502
2022 LEADERSHIP WORKSHOPS (IN PERSON!!!) JUST AROUND THE CORNER!
While it is in no way totally behind us, much of America has somewhat adjusted to the pandemic.
It is time to respond to the many, many requests I've had to conduct the old-school, in person academies as I've done for the past 20 years.
To that end, I plan to conduct The Sergeants' Academy and /or The Executive Academy in 2022 (dates and times to be announced) at the following sites. As always, there must be a minimum of 30 registrations for each academy in order to make it work:
Mount Vernon Police Department - Mount Vernon, Washington
Kennewick Police Department - Kennewick, Washington
Spokane County Sheriff's Office - Spokane, Washington
Cascade County Sheriff's Office - Great Falls, Montana
Jackson Police Department - Jackson, Wyoming
Site To Be Announced - Arizona
Pease check back frequently. We'll post the dates for each before the end of this year. If you want to be on the list for registration, please send me an email!
Let's Keep In Touch!
Now that you are signed up, we will send you periodic notifications of new Results Articles and other information.