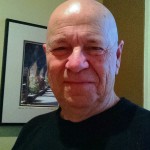 During these times when public trust in government is low, when the media frenzies are about conflict and not about successes, when Citizens are frustrated that they're not getting their money's worth out of government … it strikes me we should all be doing even a better job of making certain we consistently earn the trust of The People Who Pay The Bills Around Here: Our Constituents.
Anytime we take a dollar of The People's money, we incur a personal obligation to turn that dollar into something of greater value than one-dollar. And, we have an obligation to call b.s. on anyone who is wasting that dollar with negativism, disloyalty to the honor of public service or in any other way.
I have attached a Results Poster entitled, "Guidance From A 2 Percenter". Some people tell us every day what they stand for … if we listen with different ears. "2%-ers" tell us every day where they stand and what they stand for. They're a sort of "Anti-Leader". I would be very afraid of those who would follow them. And … I would be very concerned about what they're telling their family members, friends and neighbors about their workplace. I would be very concerned about the message our Constituents get from them about the value of what all of you do. Very concerned.
We define Leadership as "the choices we make to inspire others to take positive, decisive courses of action." So, today, please consider making a choice. Please go inspire someone to be a better follower and a better leader. Inspire a constituent to do the right thing. Inspire your own supervisor to continue to make good decisions. Inspire your co-workers to put constituent needs before their own, selfish, short-term satisfaction. Through your personal example, inspire another person to be more than they might have been without your stellar example.
Inspire others; it isn't important that they know you did so. It is only important that YOU know you did so.
Please go here to check out upcoming Leadership Academies . 
Please go here to review guidance for agencies that want to be Host Sites for our Academies. If your agency wants to be a Host Site, please let me know.
(c) Stephen L. Kent