Before anyone launches into "doing the budget" by filling out an Excel spreadsheet or myriad county/city budget forms, there are a few items effective Leaders must consider—not the least of which are, "If we have two systems, we have no system…"; "The only way to rationally dismantle an organization is if you have built it rationally to begin with…"; and, "When we must reduce the budget, we're not just giving up money, we're giving up the ability to achieve selected objectives and meet selected standards of performance."
In order to effectively prepare a budget and demonstrate fiscal accountability, while ensuring that the organization is rationally structured, we recommend that all supervisors accept accountability for ensuring that at least the following items are in place:
A Checklist For The Agency
Does this agency have:
A clear, concise Mission Statement that fits the definition of a true mission statement and contains all four of the required elements as defined in the Results Academy?
Does our Mission Statement include the term, "within the resources provided to us…" – or something close to that meaning?
A clear, consistent, agency-wide commitment to:
Officer/Deputy/Trooper/Employee Safety
Adequate, sustainable, dedicated funding
90% satisfaction among employees with job-related conditions and
90% satisfaction among customers with the quality and quantity of services we provide?
A Strategic Plan that sets forth Long Range Objectives & Standards of Performance for the agency—in the areas of management, operations, finance, human resources, and community relations/revenue sources—which are derived from an understanding of the value in the mind of the taxpayer?
Regular, deliberate briefings about the anticipated and current demographic and psychographic profiles of this jurisdiction?
Regular, deliberate, pre-scheduled meetings to evaluate Long-Range objectives & standards, position descriptions, action plans, policies and procedures, and use that analysis as the basis for our agency's budget?
A policy and subsequent procedure in place to avoid all "structured conflict" within this agency with respect to the allocation of resources?
A policy and subsequent procedure in place to ensure effective, annual updates of our Strategic Plan and all consequent planning documents throughout the agency?
An agency-wide understanding and acceptance of the strategic benefits of performing as a learning organization—rather than simply a trained organization?
A group of people from both inside and outside the agency who actively participate in establishing/re-affirming our objectives and who take initiative as informed ambassadors with regard to the value this agency brings to the community?
Results-oriented Position Descriptions for each decision maker/supervisor/individual with accountability for management which both reference the Long-Range Objectives in our Strategic Plan and have clear decision-making authorities delineated for each position?
A written schedule for conducting position performance reviews (progress toward agreed-upon objectives) that everyone adheres to?
A deliberate, pre-scheduled "Team Member Opinion" survey the data from which is used to both provide employees with a sense of ownership in the agency and is used as a basis for planning?
A written schedule for analyzing all existing policies and procedures to ensure that they are clearly tied to/specifically reference the Long-Range Objectives & Standards of Performance in our Strategic Plan?
An ideal Chart of Organization against which to effectively plan for adequate staffing of the agency?
A deliberate, scheduled set of meetings where the line determines its objectives and priorities, then communicates such to staff support sections and staff support sections are accountable for fielding proposals to assist with achievement of line objectives and priorities?
The political will to purge old policies and procedures from our records?
Every individual in the agency trained to:
manage toward objectives—including a) how to write them; b) how to conduct a needs analysis; and c) how to focus on "value" rather than on "inventory"
complete written action plans
understand that there's no such thing as "it's in the budget…" – there are only requests for funds?
how to make an effective sales presentation of their objectives and subsequent budgets?
use Weekly Success Reports to track effective progress toward agreed-upon objectives?
participate in and conduct an effective position performance review (progress toward agreed-upon objectives)?
Periodic, deliberate and scheduled coaching sessions to allow people to present their respective "give up lists" – and the political will to support those changing priorities?
Periodic, deliberate and scheduled coaching sessions with all employees to teach them the value of "tooting their own horn" through the use of Weekly Success Reports and change proposals (action plans)?
Periodic, deliberate training for everyone to ensure that we are effectively "managing"?
A specific, results-oriented orientation for people new to decision-making/supervisory positions so they understand and accept our system of management?
Clear understanding of the role of finance personnel as staff support from among our own finance personnel?
Clear understanding of the role of human resources personnel as staff support from among our own human resources personnel?
A commitment to "roll out" a new service every six months and gain high, positive public visibility for it?
Regular, deliberate, systematic meetings with local media decision-makers to inform them of progress toward agreed-upon objectives?
Regular, deliberate, systematic outreach procedures to inform the community about the things we don't do?
Regular, deliberate, systematic procedures in place to avoid reliance on local media as the sole mechanism for "telling law enforcement's story" in this community?
The political will to abandon projects and lines of service which are not clearly tied to/derived from our Long-Range objectives and standards of performance?
A "Planning/Budgeting Cycle Calendar" (or "AnyQuarter Calendar) that clearly delineates the coordinated actions to be taken by each, respective echelon of our agency in order to support managing toward objectives—and the "political will" to ensure that everyone adheres to the calendar?
The political will to replace "managing against the budget" with "managing toward agreed-upon objectives…"?
A "safe" work environment where people remind one another to focus less upon their perceived condition and more upon the effectiveness of their choices?
The Results Leader's Personal Checklist
As An Effective Leader, do I:
Have the sense of self-confidence to truly LEAD by example, and do I periodically (if even painfully) assess what example I am demonstrating to the people in this organization?
Solicit candid feedback from my subordinates about the example I set as a leader in this agency—and then do something about it?
Provide regular, deliberate and non-enabling feedback to subordinates about the examples they set as leaders in this agency—and make such feedback part of their position performance review?
Have the political will to "take on" staff sections, such as finance, human resources and community relations to train them about who runs this agency—and influence their decisions in support of our agreed-upon objectives and standards of performance?
Demonstrate the interpersonal skill to initiate deliberate, regular meetings with staff support sections to ensure that they enthusiastically initiate, possess and support written action plans to help us get to our agreed-upon destinations?
Adhere to The Team Rules?
Avoid portraying myself—or this agency—as "victim" through my attitudes, behaviors and language?
The political will to sever the employment relationship between this agency and employees who choose not to accept personal accountability for producing meaningful results or who take inordinate amounts of staff time, talent or treasury because of their choices?
Have direct report subordinates that I truly trust? (If not, then get 'em…)
Decentralize as many "3's" as possible and do so in writing using the Position Authorities Format?
Make certain that once I've delegated authority and accountability I don't take them back?
Avoid delegating directly to subordinates of subordinates?
Avoid delegating tasks where at all possible in favor of delegating accountability and authority for producing meaningful results?
Schedule discussions with subordinates about their personal development plans and ensure that they know they have options?
Cascade regular (weekly?) meetings at all echelons in the agency and ensure that the agenda has only three items:
"Here's What I Said I'd Do
"Here's What I've Done"
"Here's What I'm Going To Do Next"?
Set the tone for the Leadership/Command Team by expecting that everyone adheres to the following general strategies in our meetings and interpersonal dynamics:
No one loses face around this table;
Consult and plan before deciding and acting;
Choose to be an active participant in the Leadership/Command team;
Choose not to establish a consensus among yourselves? – then live with and cheerfully support the Sheriff/Police Chief's decision as your own;
No secrets;
See yourselves as empowered rather than as victims;
Don't be reactionary—but be responsive;
Focus yourself and everyone else on value and values;
Focus first on doing the right thing (critical work) rather than solely focusing on doing things right;
Staff is always in support of the objectives of the line;
Function in a capacity commensurate with your rank.
Give enthusiastic, supportive command emphasis to systematic management?
Understand how Pareto's Law applies to my choices of activity and periodically assess my personal effectiveness in choosing critical work over urgent work?
Know the difference between a "mistake of the heart" (an honest mistake) and a "mistake of the head" (willful misconduct) – and ensure that my Leadership/Command team behaves accordingly?
Always tell people what I've done with their advice?
Initiate meetings with a deliberate, positive agenda with key influencers of public opinion and solicit their input into our objectives?
Spend more time listening than telling?
Make liberal use of thank you notes for even small successes?
Persist in "the old ways" even after I got very excited about and seemingly committed to new, more effective ways to get things done?
Avoid taking every piece of paper that someone might want to hand to me?
Know that, like my subordinates, I, too, have options?
Do We Have On Hand And Liberally Use…?
Weekly Achievement Reports?
Team Member Rules?
Action Plan forms?
Team Member Communication/Message Sheets?
Thank You notes
Team Member Opinion Surveys
Go here to choose, schedule and pay for an Online, Live Short-Course:
[ameliabooking]
Go here to register and pay for an Online, Live Leadership Academy: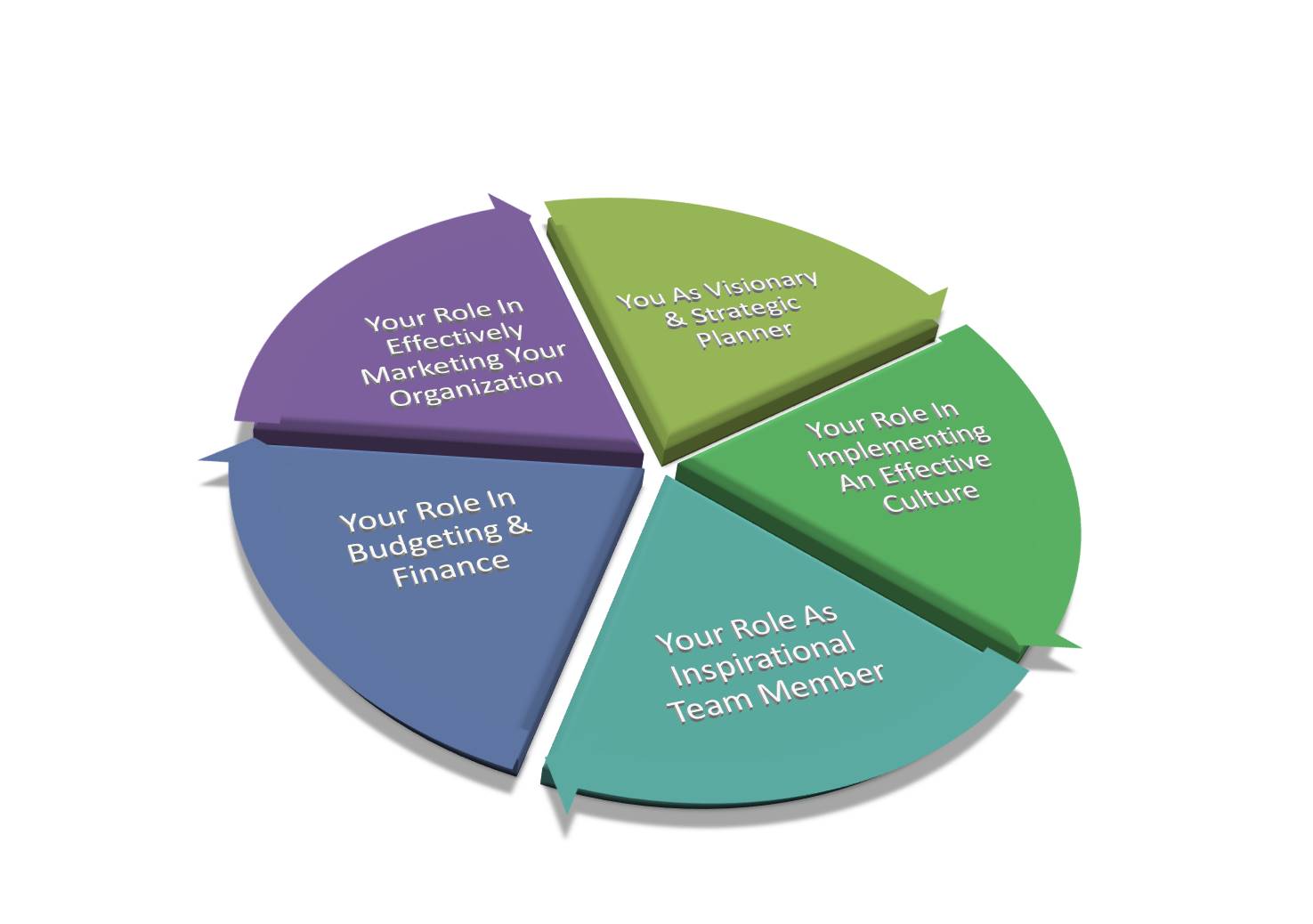 This category includes all online, live academies: The Executive Academy (40 hours); The Sergeants' Academy (40 hours); The Leadership Academy (15 hours)

This category includes all online, live consulting on a variety of topics. NOTE: You can review the contents of each Short-Course here. Once you've looked at the content, you can come back to this page and use the drop down above to choose, self-schedule and pay for the Short-Course you're interested in.
Questions? Call (541) 806-1502, use the red smiley face at the bottom right of the page or email [email protected]TheResultsGroupLtd.com