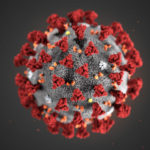 To my family and friends who put their health and safety in harm's way each day:
The first of "The Four Results That Matter" is: "Employee safety must be at the top of everyone's list – all the time, every time."
I salute the commitment to the Oaths of Office taken by my family and friends in Law Enforcement, Fire, EMS, Communications, Victims Services, Search & Rescue, Healthcare, Education and all Support Services.
Clearly this is one of those, "Run toward the danger, rather than away from it," moments. I get it. It is one of the hallmarks of who you are and what you do.
Even so, be prudent, rely upon your training, depend upon your teams, support your internal chain-of-communication, eliminate rumors, keep your constituents well informed, take time for you, take time for your families, and take advantage of any time you have to relax.
You know. The usual stuff.
Be healthy. Be safe. Lives – including yours – depend upon it.
And, on behalf of my family and myself – Thank you!