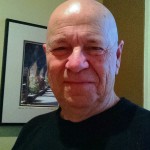 STRATEGIC ADVANTAGE: 1. Strategic: Gk. strategia "office or command of a general," from strategos "general," 2. Advantage: O.Fr. avantage, from avant "before," probably via an unrecorded L.L. *abantaticum, from L. abante
Lao Tzu is credited with noting, "Give a man a fish and you feed him for a day. Teach him how to fish and he can eat for a lifetime."
I am not in the business of giving people fish – or answers. On both counts I am predisposed to practice "catch and release." However, there are a lot of so-called, "consultants," "advisors," "supervisors" and others out there (see "Rescuers" in the appropriate chapter) who are quick to jump in and judge your choices, quick to give you the "just-add-water" answer – and just as quick to absolve themselves from accountability when those "answers" prove not to be the right ones.
I am just not one of them. That is simply not my style. I believe giving people my answers does not serve the needs of either the individual or the agency in the long-run. That noted, there are a few things I would encourage you to consider:
First, I recommend that you never ask anyone for advice who, in the act of giving you such advice, does not have your best interests – your objectives – in mind. If you ask someone for advice and the motive behind the advice they give you is to help them achieve their objectives, here is the predictable result: you lose. The co-worker or supervisor or consultant or advisor or lawyer or accountant or personnel clerk who gives you advice in order to provide them with a shinier ego, job-security or a follow-on project is telling you something important. I suggest those are red flags you should not blithely overlook.
Secondly, despite what you might have thought or hoped for when you chose to read this article, I do not have all the answers that will solve all the little, detailed, in-the-weeds-of-life questions people will come up with when they do not want to think. I have learned such folks are actually seeking more mysterious details to which they can respond, "Yeah, but…"
Often, they are more interested in proving how "right" they are than in actually using their critical thinking skills to solve any real issue. Should you find yourself faced with such a person, stop, walk away with a smile and a wave 'goodbye' over your shoulder … it is not going to turn out well for you.
The truth is my answers will not work for you. Only your answers will work for you. That requires thinking. According to Plato, thinking is, "the talking of the soul with itself." How absolutely artful!
Thirdly, if I give people answers, they tend to then argue with me. That course simply does not work out well for anyone. In the end, they are probably not looking for a useful answer; they are probably looking for someone to confirm an answer about which they have already made up their mind. I have learned to make it a practice never to live out anyone else's pathology. Why in the world would anyone pay you or me for advice and then argue with us?
My job – and the focus of my firm – is to provide people with (o.k., provoke) opportunities to actually think. My intent is to provide people with a few pieces of effective tackle with which they might fish for a lifetime.
I believe true leaders should use their critical thinking skills to interpret, implement and pass along a series of personal, leadership and management models that may be used over and over again – long after we've all gone around the final bend of the stream.
Answers? Here is an answer: You only get effective answers when you create an effective, core template or series of interconnected templates within which to summon them. The question is: "Have we/have I taken initiative to position whatever we're seeking for a 'yes'?"
I believe that American Law Enforcement is not well-positioned to compete with other industries – especially the private sector – whether for funding or qualified applicants or benefit-of-the-doubt in the minds of the public and the media.
On the whole, it seems to me that there is never enough money to get a thing done in America until someone gets killed. And then, as if by magic, the money appears.
My view is: the money was there all the time!
We have enough money in America. We have enough money in your jurisdiction. What we have is a distribution problem.
"A distribution problem?" you might ask.
It is like this: from a purely personal perspective, and, as a taxpaying American, I do not want any more parks in your community if people are afraid to go to them; I do not want any more schools in your jurisdiction if people are afraid to send their children there; I do not want any more businesses or malls in your town if people are afraid to shop there; and I do not want any more streets and roads in your area if people are unsafe driving on them.
Public Safety is NOT "more work" for government. Public Safety is THE work of government. Public safety must be – through the consistent exertion of true, inspirational leadership – moved to the top of America's list for adequate, sustainable, dedicated funding. While I am not a fatalist by any stretch of the imagination, I believe that the choice failure to continue unacceptably low levels of public support (either financially or through a sense of community, or both) puts Homeland Security and local public safety at risk.
It is going to take a lot of applied, consistent effort to reposition Law Enforcement in the minds of Americans. And no one is going to do it for Law Enforcement; those who work within Law Enforcement must do so for themselves and their constituents.
It is going to take true leadership to chart a new, healthy course and exert the political will to eliminate every attitude, belief, policy, procedure and action which is shown as counterproductive to the effort.
It is going to take a significant amount of training and applied expectations to refocus Stats-Worshipers away from counting silly stuff and toward measuring what is truly important to our constituents. More about that in a moment.
We have, in America, produced certain results – chiefly that Law Enforcement does not enjoy true, sustainable Strategic Advantage – due to an historical lack of true leadership. Forget rank or position. That is some stuff about pay grade. I mean true leadership. I know some pretty high-ranking people in Law Enforcement who couldn't lead ants to a picnic.
It is true leadership that provides the key to inspiring employees, the public and elected officials so they understand the true value – the return on investment – of Law Enforcement in America.
The concept of "value added" is literally a foreign concept to much of Law Enforcement. Most Law Enforcement executives, supervisors and employees are so habitually addicted to focusing only on "inventory" requests ("We want more money, more people, more equipment, more facilities, MoreMoreMore …") that they have difficulty raising their visors a bit to contemplate or accept a few immutable facts:
• No one cares that Law Enforcement does not have enough people, equipment, facilities or anything else. Get over it. And I emphasize the sentence, above: on the surface, no one in your community really cares. Only when they are shown – educated – on how your services are of direct benefit to them do they start to connect the dots. Please, just stop whining about needing more stuff. It hasn't worked; it doesn't work; and it will not work in the future. And, while I am on this point, I am frustrated when I hear naïve, misguided people in client agencies say something to the effect of, "Hey, we have some left over money! We can go buy some more toys!" Folks, is that really the message you want taxpayers to get about how you are utilizing their hard-earned money? You can do anything you want, but there are consequences. Stop it!
• You'll never have enough money, people, equipment, facilities, or anything else. Get over it. It is not going to happen. If I gave you all the money, people, equipment and facilities available, it not only wouldn't help – it will make things worse. It is the belief system – the culture of Law Enforcement – that needs more resources. Given the state of so-called "leadership" and "management" in many organizations, we could give them all the money-people-equipment-facilities-and-etc. in the world and they would still say they needed more to get their jobs done. What is wrong with that equation?
• Law Enforcement must show that it is producing the best return on investment it can with the resources it has before it is ever positioned to ask for more. What in the world would motivate you to give me more resources if you believed I wasted the resources you already provided me with? See the next bullet point …
• Asking for "MoreMoreMore" actually undermines public trust in local government.
• Counting "silly stuff" and calling it "performance". Counting silly stuff does not have – nor will it ever have – relevance in the mind of taxpayers and voters. Yet, most Law Enforcement agencies spend an indefensible amount of time, talent and treasury counting stuff that has no relevance to taxpayers. Doing so gives Stats-Worshipers job security and a way to secure their paycheck, and Second-Guessers numerous opportunities to ply their craft … but little else. This is a thing you should stop. Now.
• The choice failure to not keep people informed of what you are doing undermines public trust in and satisfaction with Law Enforcement. Here is my rule: When faced with a lack of information, people tend to fill the vacuum with bad news. More about that in the chapter entitled, "Marketing."
• There is a gigantic, deeply important difference between "inventory" and "value" ("features" and "benefits"). I submit that consumers tend not to purchase anything based solely upon its "features". People purchase things based upon their perceptions of the "benefits" provided to them by the product or service. More about this issue in the chapter entitled, "Marketing," as well.
To illustrate how I believe Law Enforcement is missing opportunities, and with an eye toward where those opportunities might be, please indulge me while I describe for you the relationship I have with My Electric Company:
I, like most of you, am a consumer of electricity. As most consumers do, I sit down and pay my electric bill on a monthly basis. I really do not think much about (actually I do not think about them at all) the people at My Electric Company any more than the typical American thinks about cops on a regular basis. (Cops, like My Electric Company, are only a problem when they aren't there …)
Regardless of what the people at My Electric Company measure … the myriad of tasks and activities their Stats-Worshipers keep track of … I do not really care about how many miles of wire they had to string or bury; I do not care whether they had enough fleet or tools to get the job done; and I do not care whether they had enough training or staff. When it comes down to it, I do not even care who's sleeping with whom at My Electric Company; I could care less about their prurient little rumor mill.
You see, as a customer, all I want to know about My Electric Company is written on their little sign on the wall of virtually every room in America. The sign clearly and simply points out that consumers may accomplish one of two results on that little console: "OFF" and "ON".
That is really all I bought from the fine people at My Electric Company – a simple set of predictable results: "OFF" or "ON". If I touch their little sign and one of those two results does not occur, I am not a happy customer.
So long as those two results are there, I will call it "My Electric Company." The day My Electric Company fails to produce the results I bought, they will become "The Electric Company." Unhappy customers tend to not want to pay for more activities and they aren't concerned about all the excuses about why the thing wasn't delivered; they pay for results. Unhappy customers distance themselves from connecting with the problems their service provider experiences through the very language they use.
It is the same with Law Enforcement. Despite the things that your resident Stats-Worshipers wants everyone to count, the public really does not care. Law Enforcement is not good at understanding and promoting the equivalent of "OFF" and "ON" from the constituent's perspective. There is a big difference between "the" Police Department, "the" Sheriff's Office, "the" State Police and "Our" Police Department, Sheriff's Office, or State Police.
Results – they are really the only things the public bought. For Law Enforcement to secure and maintain Strategic Advantage you and all your buddies – and all future employees – are going to have to do a better job of identifying, understanding and focusing on the "OFF" and "ON" that taxpayers purchased. And it has little, if anything, to do with the majority of the stuff your Stats-Worshipers and PolicyWorshipers count. Reward results; cease providing incentives to anyone who finds misguided value in measuring silly stuff. Demand clarity on the destination and measure how close you are getting to it; cease counting only the steps you have taken or the number of times someone waved their arms. And, for all our sakes, stop counting the number of miles you have already traveled and the number of birds that flew past you on the journey. No one cares. Simple as that.
I do not want any of you to wait until the next horrible tragedy occurs so it might be used to extort additional resources from its victims and the curious lookie-loos in your town, county or state. That is not leadership; it is ambulance-chasing. Such choices from Chiefs and Sheriffs undermines the public trust not only within their own jurisdictions, it does so within five or ten jurisdictions throughout the region.
I believe that true leadership will provide the necessary inspiration that Americans need – locally, regionally and nationally – by demonstrating the value-added of 21st Century Law Enforcement. Doing so will replace the emotional horror and reactionary funding we observed after September 11, 2001 with adequate, sustainable, dedicated funding for Law Enforcement.
If Law Enforcement is to ever secure and maintain Strategic Advantage, it must – absolutely must – reposition its perceptions of itself and its image and reputation in the minds of the majority of the American public.
As the Law Enforcement leader of the future, you must do everything you can, deliberately and consistently, to disavow the negative, ancient reputation and image of your industry as knuckle-dragging, jackbooted, illiterate, donut-consuming thugs. You must reposition your industry so it enjoys benefit of the doubt – in the media and in the public consciousness. You must reposition your industry as a true, "white collar profession" rather than just another low-paying "blue collar" job. And you must begin to create a new, 21st Century legacy by establishing and enforcing a truly effective, positive, internal culture for yourself and those in your agency.
It is about the future. I beseech you to be a driving force in creating new choices rather than being a blind-worshiper of tattered policies or a symptom-solving bureaucrat. I beseech you to embrace the notion that true leadership in government must initiate the process of consistently inspiring Americans to invest in public safety because they see the value – the Return-On-Investment – for having done so.
You can do anything you want in America, but there are consequences. It is in your hands now to ensure that those consequences are meaningful, valuable, inspirational and sustainable for all the generations who will follow.
Go here to choose, schedule and pay for an Online, Live Short-Course:
[ameliabooking]
Go here to register and pay for an Online, Live Leadership Academy: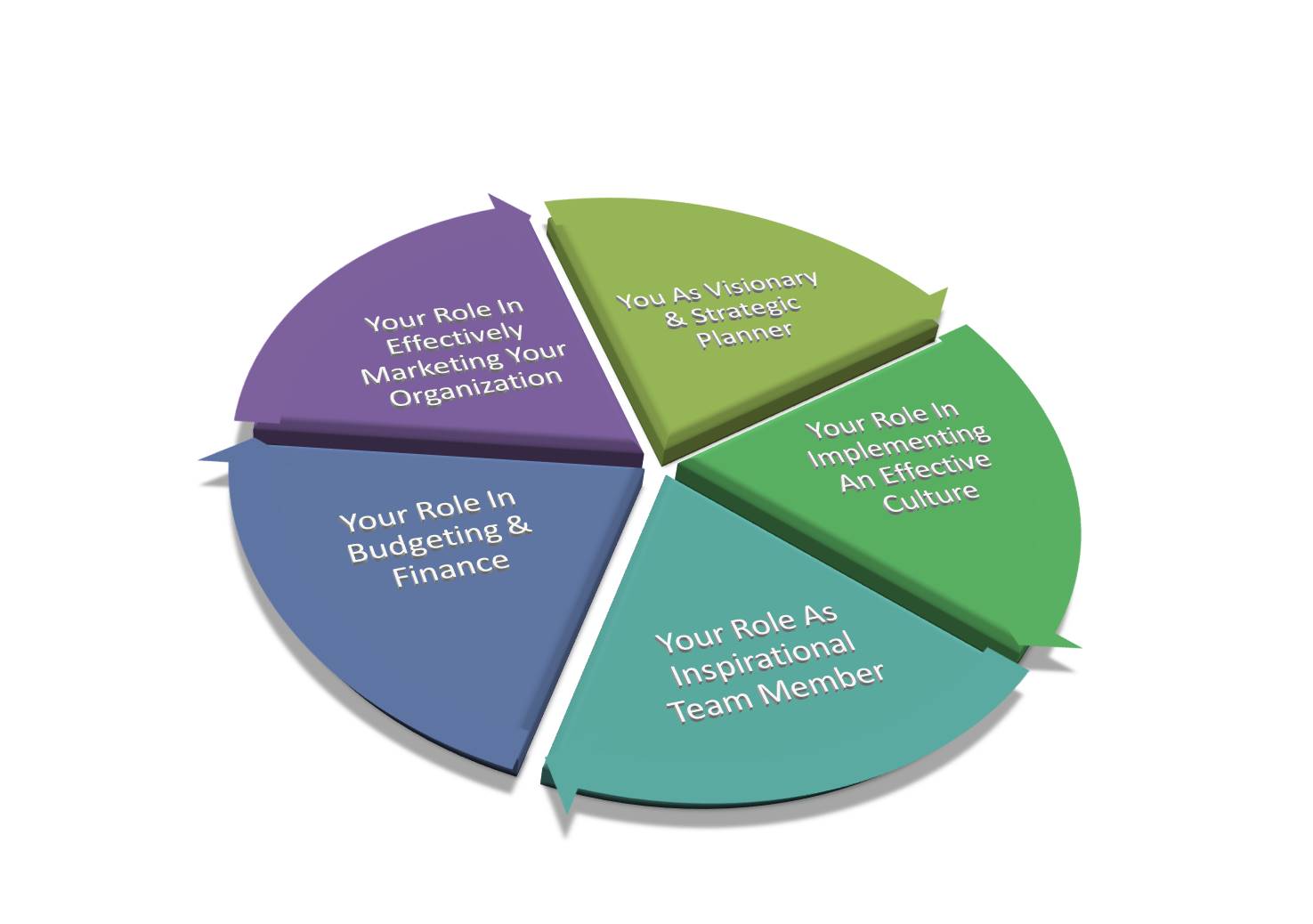 This category includes all online, live academies: The Executive Academy (40 hours); The Sergeants' Academy (40 hours); The Leadership Academy (15 hours)

This category includes all online, live consulting on a variety of topics. NOTE: You can review the contents of each Short-Course here. Once you've looked at the content, you can come back to this page and use the drop down above to choose, self-schedule and pay for the Short-Course you're interested in.
Questions? Call (541) 806-1502, use the red smiley face at the bottom right of the page or email [email protected]TheResultsGroupLtd.com