Description
Customer Reviews (0)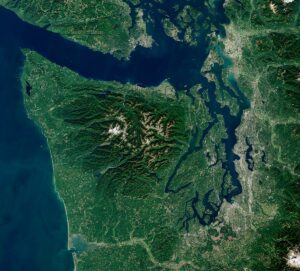 THIS IS A TRAINING ADVISORY ONLY. PLEASE DO NOT REGISTER UNTIL THE DATES ARE FINALIZED BY HOST AGENCIES.
Hosted by the Clallam County Sheriff's Office, Sequim Police Department, Port Angeles Police Department and The PenCom Center.
Dates TBD, November, 2022
The Sergeants' & Supervisor's Academy is structured for candidates for promotion and those who already hold the rank of Sergeant, Corporal or Supervisor. Agencies may choose to also include certain personnel who are not yet official candidates for promotion, but clearly demonstrate potential for promotion at some point in their future career. Participants may be from Patrol, Corrections/Jail, Records, Evidence, Civil, Dispatch/911, Fire, EMS or any other section in the region. Civilian personnel are also welcome in this (or any other) Academy.
The Course Outline
Day 1 The Sergeant's & Supervisor's Role As Follower And Leader - Among The Topics To Be Covered: Creating Strategic Advantage; Why It's Critical That You Be A Good Follower Before Expecting Others To Follow You; "I Am Not My Job Title" And Other Perils Of Being A Sergeant/Supervisor; Interpersonal Dynamics; Effective Leaders versus Ineffective Leaders; What It Takes To Move From Officer/Deputy To The Role Of Sergeant / Supervisor; Leadership; Strategic Issues Facing Law Enforcement Supervisors; How To Delegate Effectively; How To Deal With Difficult Employees; Effective Communication; Interrelationships Between Shift, Section, and Department Plans and Budgets; How To Write Effective Policies and Procedures; Common Problems Among Sergeants & Supervisors And How To Overcome Them.
Day 2 The Sergeant's & Supervisor's Role In Day-To-Day Operations - Among The Topics To Be Covered: The Importance Of Taking Initiative; How To Earn Respect From Peers, Subordinates and The Chief/Sheriff/Colonel / Director; How To Structure Effective Line And Staff Relationships; Critical Components Of The Sergeant/Supervisor's Job Description; More On Communication; Collaboration With Other Departments Within Your Agency; How To Use Action Plans And Achievement Reports; Time Management; and Techniques For Improving Quality, Productivity and Creativity Within Your Team; The Importance Of A "Give Up List."
Day 3 The Sergeant's & Supervisor's Role In Finance & Budgeting - Among The Topics To Be Covered: How To Prepare A Budget; How To Understand And Use Your Budget As A Tool; What Assistance We Must Expect From The (City/County) Finance Departments; How To Be Accountable For Your Budget; The Sergeant's / Supervisor's Role In Acquiring Resources For The Team. (This is NOT a bookkeeping or accounting class.)
Day 4 The Sergeant's & Supervisor's Role In Shaping An Effective Culture - Among The Topics To Be Covered: Principles Of Organizational Development; How To Create An Effective Chart of Organization; Techniques For Effective Recruiting and Selection; How And Why To Implement An Effective Orientation Program; Setting Performance Standards For Subordinates; How To Be An Effective Coach; How To Conduct An Effective Job Performance Review; Catching People Doing Things Right; How To Terminate Employment Relationships Without Guilt; What We Should Expect From The City/County Team Services (Personnel) Office.
Day 5 The Sergeant's & Supervisor's Role In Community and Media Relations - Among The Topics To Be Covered: Marketing & Community Relations Defined; Statistically-valid Community Opinion Research; Interrelationships Between And Among Leadership, Quality, Productivity and Marketing; How To Deal With The Media; How To Write An Effective Community Relations Plan; The Role Of Citizen's Academies And Informed Ambassadors In Furthering The Agency's Objectives; The Role And Responsibilities Of The Public Information Officer (PIO); Bad Press: How To Deal With It/How To Avoid It; Effectively Packaging Your Agency; How And Why To Create A Citizen's Advisory Group.
In addition to course materials and a Certificate of Completion, each participant will receive a signed copy of Steve's book, Strategic Planning & Organizational Culture For Public Safety Agencies.
There are no Testimonials yet. Please submit yours in the box provided.
Please sign in or create an account to submit a Testimonial for this product.