The Leadership Academy - 15 Hours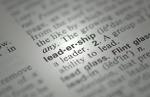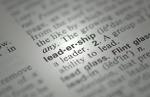 Description
Customer Reviews (0)
Save on Travel, Lodging – and for the short term, unhealthy group gatherings – along with other expenses associated with in-person training.
This academy is presented in three, separate, 5-hour blocks of instruction for a total of 15 hours. 
Registration: NEW! EASIER REGISTRATION - YOU DO NOT NEED A PAYPAL ACCOUNT! Note the number of people who will be attending and follow the prompts to pay with credit card. You may add the names of the people you're registering in the "Order Notes" section near the bottom of your cart. The receipt you receive is proof of registration.
Dates: The training sessions are conducted as noted below. When you register, please note the dates on your own calendar and be prepared to promptly join the class at least 5 minutes before it begins on-line. You will receive an email with an invitation link a couple of days before the first session.
Times: Each successive block begins PROMPTLY at 08:30 hours and is completed at 1:30 hours. Whether at work or at home, it is perfectly acceptable to take a break at your computer workstation, eat snacks, or get up to go to the restroom during the sessions. We take a 10 minute break each hour of the training sessions.
COURSE OUTLINE: The Leadership Academy Course On Line & LIVE
The Leadership Academy is designed for people who want to build upon their leadership skills to successfully inspire others to take positive, decisive courses of action.
The Online, Live sessions are:
Session 1 The Results Leader As Visionary & Strategic Planner: (April 8 - 08:30 a.m. - 1:30 p.m.) Among the topics to be covered: Strategic Issues facing leaders over the next 10 years and how to plan and manage around them; how to make planning an integral part of the culture of your organization; the importance of an effective Strategic Plan; the individual's obligation to have a positive impact on the fabric of an organization's culture; in order to improve productivity and quality we must understand what they mean and how to measure them; creating a learning organization versus a trained organization; obstacles to getting what you want and how to overcome them.
Session 2 The Results Leader's Role In Implementing Effective Leadership Practices: (April 15 - 08:30 a.m. - 1:30 p.m.) Among the topics to be covered: How to create an environment that fosters effective decision making and acceptance of accountability at all echelons; focusing on meaningful achievements rather than upon the "gerbil-wheel of tasks"; positioning yourself for promotion; how to improve communication among and between individuals, echelons and functional areas.
Session 3 The Results Leader As Inspirational Team Member: (April 22 - 08:30 a.m. - 1:30 p.m.) Among the topics to be covered: Who is the "team" for this organization? What does it take to create and maintain an effective team, focused on our mission and objectives? What factors become obstacles to effective teams? What is the role of each member of our team in leading by example and expecting others to follow accordingly? Why every organization needs effective community relations, publicity and media relations; how to get the word out about your agency's value without relying solely on local media.
There are no Testimonials yet. Please submit yours in the box provided.
Submitting Your Testimonial, Please Wait
Your Testimonial Has Been Submitted Successfully
Add a Testimonial for The Leadership Academy - 15 Hours
You must include a title, rating, and message in your Testimonial.
Your Name
Your Rating
Your Testimonial