FEDERAL AGENCIES: Principles of Effective Leadership & Supervision (2)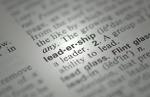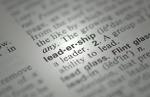 Description
Customer Testimonials (0)
BEGINS SEPTEMBER 11, 2020
PRINCIPLES OF EFFECTIVE LEADERSHIP & SUPERVISION
The prevailing myth, "People don't need training until they are actually in the position," could not be more distant from the truth.
Each of us benefits from training before we seek additional responsibilities; anything less is demoralizing to individuals and a waste of taxpayer dollars due to failed or inconsistent on-the-job training.
The ten interactive workshop sessions outlined here are designed to assist employees from any discipline, particularly within the Bureau of Indian Affairs, Bureau of Land Management, National Park Service, U.S. Fish and Wildlife Service, and the U.S. Forest Service to build upon their existing strengths, develop new skills and position themselves for future promotion.
These sessions are designed to bring easy to implement, practical principles to people from any discipline, technical field or career calling. The instructor conducts the course online, live.
COURSE OUTLINE
Session 1: Leadership + Destinations = Strategic Advantage (1 hour) This hour-long session explains the relationship among and between true, effective Leadership, the clarity of outcomes and how effectively inspiring others creates opportunities – Strategic Advantage - for individuals and their work Teams.
Session 2: There Are Two Kinds Of People: Them That Plan And Them That Get To Live With The Plan (1 hour) The importance of individual and section planning; the relationship among and between human needs, agreed-upon results and tasks; Strategic Issues and other potential obstacles to progress; tying plans to budgets; structure of an effective plan; and using Action Plans/Change proposals.
Session 3: Effective versus Ineffective Choices (1 hour) I have learned that life is a series of choices. There are specific choices that, when made, move you closer to your organization's Mission; there are specific choices that, when made, move you somewhere, but not where everyone else is going. This session examines both kinds of choices – ranging from creating an effective culture to how to measure meaningful success.
Session 4: Dealing With Difficult Co-workers (1 hour) In too many work groups there are one or two employees who make everything about them rather than helping their Team members focus on agreed-upon objectives. Learn how to spot difficult co-workers, the negative impact they have upon everyone's performance and what to do to help them be successful – if not here, well, maybe somewhere else.
Session 5: The Importance of Your Mission And Personal Vision (1 hour) Most "mission statements" are not true Mission Statements; rather they are simple taglines. Likewise, "Vision" is often regarded as superficial by those who do not appreciate the value of inspiring yourself and others to create an effective future. This session helps you define a Mission and Personal Vision for your area of accountability.
Session 6: Transitioning From The Line To Supervisor (1 hour) "When I become a Supervisor, what happens if I have to hold one of my friends accountable? What if they don't like me anymore?" The fact is if you lose someone's friendship because of that, it is likely he or she wasn't your friend to begin with. This session helps maneuver through your own impact upon organizational change and provides insight into how to make one of the most difficult transitions there is: from one of the Team to Supervisor of the Team.
Session 7: The Importance of Destinations (1 hour) There is a big difference between "Where is 'there'?" and "How to get there." Too many 'managers' spend valuable time counting and second-guessing "how to get there" without knowing or understanding where "there" is. This session is intended to familiarize participants with measurable, long-range objectives, how to establish them and how to secure buy-in from team members and constituents. The reality is, "I want to follow you, Sir. I want to follow you, Ma'am. But where?"
Session 8: Defining Success Measures (1 hour) This session is intended to help participants define meaningful success measures for themselves and their area of accountability using the principles discussed in other sessions.
Session 9: Building An Effective Team (1 hour) This session examines – in detail - the following definition and will assist you with the mechanics of building an effective Team:  "a group of people, albeit with different skills, interests and backgrounds, who choose to allocate available resources toward the achievement of common objectives in a manner that everyone can report satisfaction."
Session 10: It's About The Future - Taking It All Forward (1 hour) In addition to pointers about how to develop an effective professional résumé, this short-course assists you and other participants to develop a follow up action plan to put into effect after the online, live short-courses are completed.
REGISTRATION AND CLASS SIZES
Registration: NEW! EASIER REGISTRATION! Note the number of people who will be attending and follow the prompts to pay with credit card. You may add the names of the people you're registering in the "Order Notes" section near the bottom of your cart. The receipt you receive is proof of registration.
Individual Participants: A minimum of 30 registrants (from anywhere in the United States) is required. This is best for individuals who wish to participate on their own or be part of training with people from other agencies in other States. All classes start at 0830 hours MST unless otherwise negotiated. Each class session is 1 hour long. The class schedule for the remainder of 2020 is as follows: September 11, 18 and 25; October 2, 9, 16, 23 and 30; November 6 and 13, 2020. 
Individual Tuition For The Course - Per Person: $280.00 pre-paid by credit card. To register, note the number of people you want to register, then on Add To Cart, then follow the prompts to pay. Your receipt is proof that you are registered.
Group Training: This is especially helpful if your organization wants everyone to hear the same message, learn the same principles and make commitments at the same time. Group training is best conducted with no more than 50 people from the same agency in each class to ensure that everyone has an opportunity to interact with the Instructor. The schedule may be modified to accommodate any agency that wants to tailor it to their own staffing/scheduling and site issues simply by contacting the Instructor by phone or email.
Group Tuition: Group tuition rates are available. Please have your Superintendent, Supervisor, Chief, Training Officer or Human Resources Representative contact me at (541) 806-1502 or by email at Steve@TheResultsGroupLtd.com .
You Will Need: A computer or laptop with internet access, microphone and camera. You may participate from home, work or other site of your choosing.
Each Participant Who Completes All 10 Sessions Will: receive a Certificate of Completion, access to course materials and an opportunity to have a one-on-one session with the instructor after the online, live course is completed.
Don't be shy! Please submit a Testimonial.
Submitting Your Testimonial, Please Wait
Your Testimonial Has Been Submitted Successfully
Add a Testimonial for FEDERAL AGENCIES: Principles of Effective Leadership & Supervision (2)
You must include a title, rating, and message in your review.
Your Name (Optional)
Your Rating
Your Testimonial