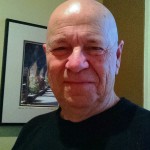 Inspiration: Latin: inspiratus, pp. of inspirare "inspire, inflame, blow into," from in-"in" + spirare "to breathe"
Please strip everything else away for a few moments. Strip away all the trappings of so-called "civilization," all our collected and coveted possessions, all the superficial puffery and artificial plumage we use in our efforts to define how important and unique we think we are. Please – just strip all of it away for a few moments.
When you do so, there is no getting around a non-negotiable, fundamental truism: humans are biological entities and social animals. Among other things we need air, water, shelter, sleep and food to sustain our biological existence.
In the same manner, we apparently require something larger than ourselves in which to believe; a clean, proud conscience cultivated within the self-knowledge that our choices are consistent with those beliefs; the genuine acceptance of our families and co-workers; and the sense of pride and self-worth that accompanies doing something rewarding and meaningful and which may have a long-term, positive legacy associated with it.
Unfortunately, we seem to have afflicted ourselves with mass-long-term-memory-loss. We apparently have a unique capacity to conveniently disregard the innumerable lessons learned and proven by generations of humans who came before us who either flourished or perished as a result of their individual and collective choices. Ah, more about history later.
On the surface, we often present ourselves as independent as all hell – "bringing ourselves up by our own bootstraps," as the old Americanism goes. Yet, ultimately, we are each a mirror of our cumulative, personal memories, choices and experiences – our history – in conjunction with or in contrast to the attitudes, beliefs, behaviors and consequences of the group of social animals around us. (Americanisms notwithstanding, I am convinced that if we have a common religion in America, it is hypocrisy … we tend to say one thing and then do another…)
Humans need meaning – a comforting context – a culture, if you will – as a template against which to internalize, evaluate and determine the appropriateness of our behavior choices and to internalize, evaluate and determine the appropriateness of the behavior choices of others.
Our word, "culture" is derived from the Latin word, cultura stemming from colere, meaning "to cultivate." The implications to individual growth (to cultivate one's self) and the individual's relationship with the larger cultural context are apparent.
In a culture that stifles individual expression, ideas, and innovation, there can be little, if any, individual growth. Such a culture is not positively inspiring. Its symptoms are the antithesis of the positive, meaningful results that true leadership will cultivate. As Voltaire noted, "If there was no God, there would be a need to create one." While he was an avowed atheist, I believe he may have intended the statement to point out that humans have a unique and primordial longing for relevance – something that may provide meaning for the things we do, the choices we make and which we can use to describe, justify, revel in or blame for the consequences of each.
Then, again, I am no philosopher, I am not a student of Voltaire; I am a simple country boy trying to do my thing in the big and little cities across America.
It is apparent to me, however, that we somehow need something – or someone – upon which we can rely and call upon when we find ourselves feeling alone or when we feel outnumbered by the mass insanity that, in my view, characterizes much of the world these days. (My wife may be right. Perhaps I am turning into my father.)
I accept that humans seem to need a larger cultural context from and within which to derive a sense of relevance for being, achievement and self worth. I am convinced that understanding, accepting and embracing the honorable nature of the larger comforting context within which our choices are made is integral to setting the self-policing triggers of our respective individual and collective conscience and that it forms the framework within which we derive our positive passion for who we are and what we do – our inspiration.
Inspiration is, as its definition implies, something which we may, literally and figuratively, breathe into ourselves. Inspiration is something that might inflame us (in a positive sense of that word) to grow – to stretch ourselves – toward greater and higher achievements.
We might be inspired by an idea or inspired by someone else's example. And we each can choose to inspire others to take positive, decisive courses of action. And, my generous reader, inspiration is one of the results of your personal behavior choices.
The inspirational context humans seek may be any or all of: a spiritual commitment to any set of religious or social beliefs; an emotional connection to the sanctity of the spirit and letter of the Constitution of the United States of America; a personalized sense of identification with local laws and regulations; individualized conformity with the uniqueness of the values of our neighborhoods or communities; a sense of ownership in an agency's mission, vision, values, objectives, policies; or a deep, emotional linkage to the unique ethics exhibited within our families, friends and acquaintances, or within our workplace.
Like it or not, social animals do not exist – nor do we grow – in the vacuum of singularity.
Despite the much-promoted mythological hypocrisy of "individualism," there is always something larger – something more important – than we are.
That "something larger" is, for the most part, the context within which we tend to evaluate the value and utility of day-to-day events, information and activities – and ultimately choose our emotions and behavioral responses. When that context is non-existent, vague, interpreted as optional, or not otherwise embraced, I have learned that individuals regardless of rank, job title or tenure tend to withdraw – even to the point of embracing an individualized, self-protecting, purely egotistical survival mode.
Moreover, they will often seek out or attempt to create disenfranchised others to unite against what they have determined to characterize as a common enemy – or a common Deity. Finding little within themselves upon which to truly rely or honor, very little about which to be positively inspired, a few give up hope and choose the path of self-destruction. In the more destructive cases they may be guilty of committing suicide, homicide, genocide, and, yes, integricide. (integricide: a fabricated word combining integrity and suicide … e.g., killing the integrity within themselves and of the very culture around them.)
The majority of lesser offenders are simply pains-in-the-asses for those of us who want to do the right thing on behalf of our organizations, our Nation and our families. They are energy vampires who inspire me only to leave the area in a most deliberate and permanent fashion.
As I frequently note in our leadership academies, "I believe that in a godless society, all we're left with is 'MeMeMe'." In an organization where cultural values are non-existent, vague, interpreted as optional, outright disregarded, or not otherwise embraced, you will see a high level of entitlement mentality, selfishness, union activism, "grievances" and other symptoms of 'MeMeMe" in the workplace. (Who "grieves"? Victims.)
Those are symptoms of disconnect and divisiveness which should alert you to what amounts to an assault upon employee safety. Those symptoms are also a gigantic waste – if not downright theft – of the People's money.
I fear we have become a nation of "symptom solvers," plodding along in our instantaneous- gratification-based attempts to make today's pain go away; throwing resources at indicators rather than exploring and understanding the etiology. Solving nothing. Missing opportunities to be thinking, reasoning beings.
I believe true leaders will not waste their finite energies upon such symptomatic drivel and will, instead, cultivate their reasoning powers and the reasoning powers of those around them. You can do anything you want in America – but there are consequences.
When the cultural context is clearly articulated, providing an environment wherein people can actually cultivate themselves – maneuvering through the array of options for their day-to-day choices while feeling emotionally and physically safe within the haven of that context – I have learned that they will respond accordingly. They will grow in their positive commitment to their true, self-worth; they will take great pride in the quality of their work product; and they will foster honest, mutually-beneficial relationships with co-workers and constituents.
They will make you and themselves proud.
When the cultural context is clear, providing an environment where individuals are comfortably surrounded by other social animals with common beliefs and an environment wherein they may derive their individual sense of value while contributing to the individual sense of value of their fellow beings, I have learned that most people will rise to the occasion and excel accordingly. Their individual and collective power and influence are incontrovertible. Their consciences will ensure that they make choices consistent with the prevailing belief system.
Internationally, nationally, regionally, locally and within the physical boundaries of our home, social connections or workplace, our organizational cultures symbolically present themselves through the individual's consistent interpretation of those values, ethics and norms – those things that are "larger" than you and me.
If you are reading this article, there is a high likelihood that you are in service to the public in an American Law Enforcement agency of whatever size or configuration. Whether you are among the newest, least-paid employees, a first line supervisor or a senior executive, you are in the big leagues now. You have incurred, by virtue of accepting the honor of service inherent in your position of whatever rank or title, an inescapable, personal obligation to consistently have a positive, inspirational impact on the fabric of the culture – the context of your behavior and the behavior of your co-workers – within your agency.
Social animals want to believe in – to identify with – the characteristics of the fabric of their respective cultures and tend to be comfortable – to find personal pleasure – in following those who demonstrate behavior consistent with the tenets of those cultures. Positive or negative, effective or ineffective, misguided or erudite, people seek validation of their personal worth by having others honor them through following their lead. It would also seem that they find some level of enthusiasm in following those who either mirror their own opinions or – through an inspirational example – demonstrate behavior choices that they believe will bring a more fulfilling quality of life and are willing to take into their own behavior set.
How does one create a positive, rewarding culture within which people may be themselves and both derive and exemplify a sense of achievement and personal loyalty to the tenets of that culture? How does one articulate a positive belief system with which our employees and co- workers might inspire the larger community? How does one turn around a culture characterized by negativism, sarcasm, cynicism, low productivity, high-turnover rates, employee-initiated-law-suits, lack of public support and a host of other inglorious results?
If you are on the steep side of the climb to the top of such a mountain, remember: you did not get there in a day – and you aren't going to get out of it in a day. Attempting to answer those questions is central to why my firm has been honored with success and an additional basis for my choice to write articles such as this.
As it turns out, some will never get it. Some think they already know it all.
Some true leaders in organizations have learned how to do it themselves. Others need to read about it.
A few think they require outside "consultants" to help them do so, or – in the more misguided cases – think they need "consultants" to actually do it for them.
Ah … consultants. I observe that there are altogether too many underemployed hacks out there plying their minimal understanding of how organizations and the people who comprise organizations function passing themselves off as "consultants" and "trainers".
Whenever I ask someone about their work and they respond with, "I am a consultant," or "I am a trainer," I typically respond with, "Oh, yeah? What kind of work are you out of?"
It seems to me that there are too many hacks out there with moldy-oldy, 1960's parlor-game-touchy-feely processes preying upon the hopeless and misguided who think such individuals and firms are their savior; too many long-irrelevant Chiefs, Sheriffs, academics and others who have been exhumed, dusted off and sent out to do organizational analyses and to preach about leadership in a world that no longer exists; too many consultants with motivational speeches masquerading as wisdom; too many with fraudulent rip-offs of someone else's original thinking and research attempting to pass themselves off as experts; and too many who have unhealthy, dishonest relationships with their customers that are maintained despite the fact that they are bringing discredit and dishonor on everyone involved.
In The Catcher In The Rye, J.D. Salinger wrote, "… where there is smoke there is usually strawberry Jello, seldom fire …" I encourage the reader to keep Salinger's quote in mind when selecting consultants and trainers. Conduct the same kind of thorough investigation you would in any background investigation. Conduct your own, professional due diligence on the claims of consultants and outside trainers. Make certain you are hiring someone with the "fire" of "inspiration." Avoid the strawberry Jello.
The good news is this: ultimately, the market decides. The market – and the market alone – determines what it will buy, when it will buy it, how much it will pay and equally as important, the qualifications, motivations and integrity of those who deliver the service.
I shall always put my faith in the wisdom of the market – in the trust of my customers and the willingness of honorable people to make honorable decisions. Apparently, there will always be a Chief or Sheriff or City Council, Board of Commissioners, City or County Administrator or association who choose to hire so-called "consultants" without vetting whether or not they have actually proven where, if anyplace, their advice works or whether they came by the knowledge and skill in an honest manner.
The sad part of it is twofold: such people tend to spend available resources on some ineffective, unsustainable shiny bauble (strawberry Jello?), then have no funds left with which to remedy the additional problems that were caused by the process and secondly, they make it harder for those firms that have genuinely and consistently demonstrated they possess a well-proven set of tools and truly have the clients' best interests at heart. Arghhhh! Stop it!
I believe this as much as I believe anything: I did not build The Results Group, Ltd. to its current prominence. People such as yourself, my customers, built my firm. Whether through economic downturns or in times when everything my firm stands for was at stake as a consequence of the disloyal and dishonorable decisions of previous associates or employees, my customers have remained loyal to an idea.
That idea is that they are inspired by the things they do, inspired by why they do them and seek to align themselves with people who have similar, honorable inspiration.
Millions of people can speak to groups much more eloquently than I. Millions of people can write much more effectively than I. Millions of people can get their point across much more motivationally and inspirationally than can I. I will live with those facts.
Yet, I know of no one who gains greater inspiration from the work they do than I. I genuinely enjoy and am humbled by the work I do on behalf of Law Enforcement personnel at the Federal, State, County, Municipal, Port, Tribal and University levels.
The reality is, I get to do what I love to do – and customers pay me money! It is a humbling phenomenon that brings with it an inescapable obligation to stick with my personal values no matter what the circumstances. I wish that for each of my family members, my friends, my customers, students and readers. I truly want each of them to find that sense of achievement in life. Life's just too short to waste in being unhappy with what we do for a living. And it is much too short to expend any of it making up our minds whether we actually want to work here or not.
I have interviewed thousands of Law Enforcement personnel in the past few years. When I ask them, "Why did you get into this business?" their response is always a slight variation on this theme: "To help others."
Then, please: Those are the things we should be measuring! (Note to StatzFiends and PolicyWorshipers: Two thousand years ago, Plato noted, "A good decision is based on knowledge and not on numbers." Emphasis: mine. Point: Plato's.)
We should be measuring where each employee believes they are making a difference – what they are proud of – what they have done to better the lives of the people they have chosen to serve.
And, that "difference" is never what you and I think it is. It is always in the mind of the customer, the client, the taxpayer and the voter. The market – and the market alone – decides. To all of you and each of you, I challenge this: Are you the kind of law enforcement professional you wanted to be on your first day on the job?
Remember that day when you were inspired by the opportunity, thrilled at the fact you had been selected for the job, and you just knew you could make a difference in the lives of others? If you are not, what did you allow to happen to yourself? Have you lost your way? Have you looked away from the very reasons you chose public service to begin with? In some small way, I hope something in this book will help you once again find your way.
Leadership lives within each of us and the anticipation of our individual leadership lives within the expectation set of everyone around us. Social animals want to follow and be followed. They want to validate and be validated. They want to be heard and they want to learn from others. They want to inspire and to be inspired.
Understanding those points should make the awesome obligations of the position of supervisor much easier to understand.
From time-to-time people will question, "Steve, do you believe that some people are just 'born leaders'?" I am not a geneticist; I do not know about genetic predispositions. However, were I to believe for one moment that one must be born with genetic traits as a precursor to being a leader, I would have to conclude that every Academy we conduct is a huge waste of time and that I am out of business as a leadership training and consulting firm.
Of course, you have heard of that well-known tribe, the "Yeahbuts"? When faced with an opportunity to change or to think of things a different way, representatives of that tribe will immediately respond with, "Yeah, but …" and promptly come up with numerous reasons why the idea will not work. Poor things. "Yeah, but …" is part of the ineffectiveness of their history, part of the low achievement of their culture and part of the lack of positive change that will be the hallmark of their legacy. I have learned that when anyone says something to the effect of: "That is a great idea, but …", everything before the word, "but" does not count. They are actually saying, "That is not a good idea …" I learned years ago a simple maxim: "There is a big difference between, 'l will believe it when I see it …" and "WHEN I believe it I will see it …"
It was a significant change in my life when I accepted the reality that I am the creator ("auctor": Latin = author/creator) of virtually every obstacle that I face. My own sarcasm, cynicism and other faultily-learned behaviors were the ammunition with which I committed many, many self-inflicted wounds. I and everyone associated with my firm are committed to the Strategic Advantage of each of our customers.
That means that I want you to get what you want, when you want it, in the quantity that you need it. However, I caution the reader as I caution all of my customers: The time to establish a relationship with a bank is NOT when you need a loan! We should have done something about that a couple of years ago.
It is a new day in America. Employees and constituents want to be inspired – not dispirited. They are tired of disappointment; they are seeking a sense of achievement and personal value. They are disgusted with and embarrassed by divisiveness and hatred; they are seeking a sense of community and belonging. They are exhausted with and angry about waste in local, regional, statewide and national government; they are seeking proof that their hard-earned dollars were invested in programs and services that add value to their lives and the lives of their fellow social animals.
You can do anything you want in America … but, there are consequences.
Use the drop box to choose, schedule and pay for any one of our Short-Courses.
[ameliabooking]
Questions? Call (541) 806-1502, use the red smiley face at the bottom right of the page or email Steve@TheResultsGroupLtd.com
Explore Short-Courses and Training Academies Online, Live!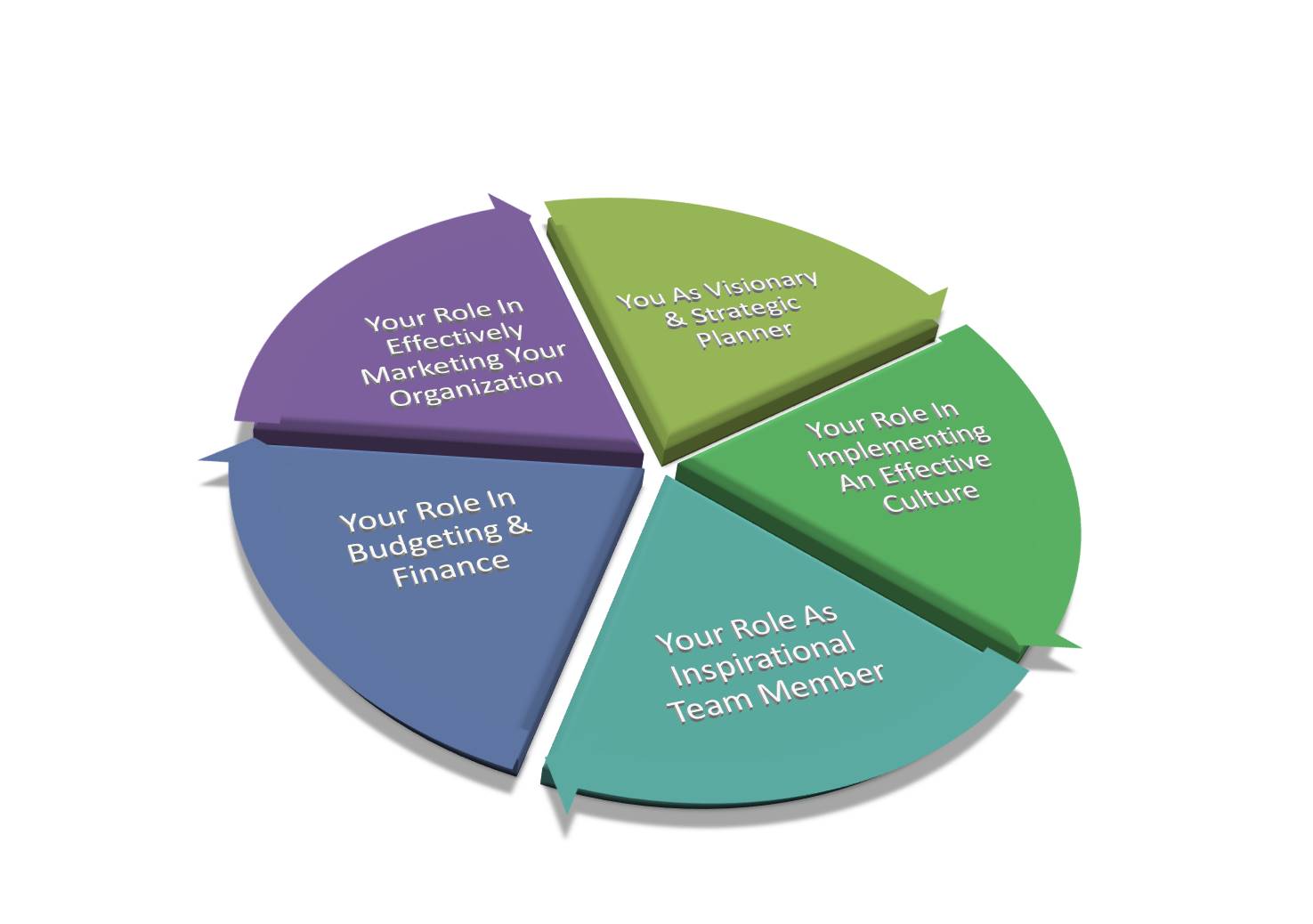 In-person classroom participation.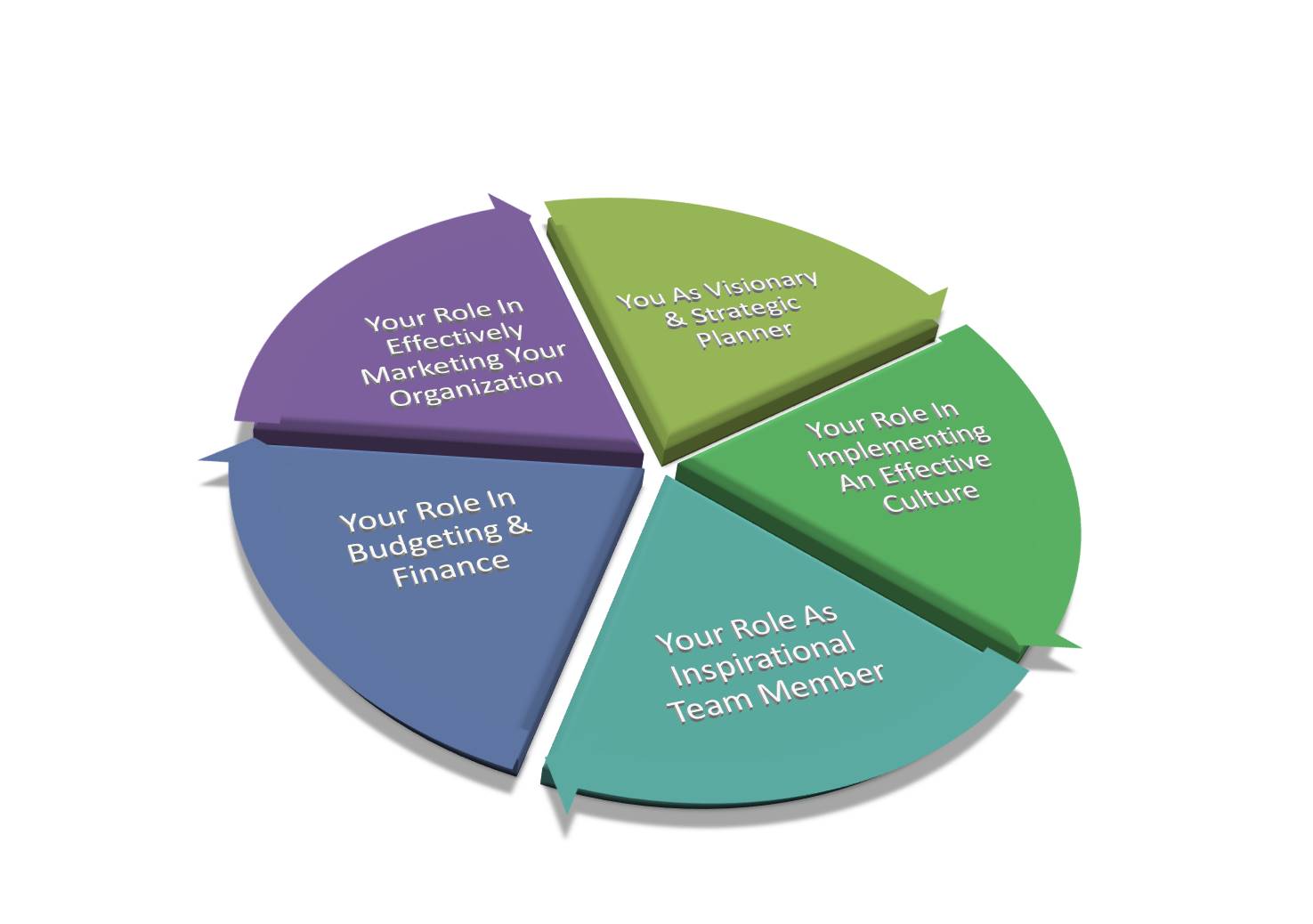 This category includes all online, live academies: The Executive Academy (40 hours); The Sergeants' Academy (40 hours); The Leadership Academy (15 hours)