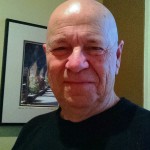 Given a few attacks upon my clients – and me, personally and my firm's long-standing, excellent reputation – I thought it would be timely to repost this article:
We have worked with hundreds of law enforcement agencies throughout the United States over the past few years. So different, yet, so much the same.
We trust that most of you are doing what you can to focus your personal energy, your team members' talents and your agency's resources on:
1. Officer/Deputy/Trooper/ Employee Safety;
2. Adequate, sustainable, dedicated funding;
3. 90% satisfaction among customers with the quality and quantity of your services; and
4. 90% satisfaction among employees with job-related conditions.
While we know that most of you strive to stay focused on those ultimate destinations, we understand that there are numerous "urgent" issues with which you must wrestle. We also understand that there are a few such issues that you simply cannot do anything about – right now.
Yet …
We continue to be frustrated on behalf of every leader, decision-maker and honest line employee in every agency we work with on a variety of issues. For example, we continue to be frustrated that many agencies choose to subsidize, and retain, a few folks who consistently siphon off precious, finite resources to satisfy their own, selfish needs and, in doing so, cause deflection of those resources away from the four items listed above. (The irony is not lost on us that those few tend to be the same folks who proudly, boastfully, tell us about their "integrity".)
Perhaps I was in the military too long – but I frequently wonder what is happening to personal integrity, personal loyalty, personal pride, and personal honor.
We have noted before: It is an inadequate belief system that must make others look bad in order to justify its own existence. (Question: do any of you know what most believe to be one of the key turning points in the Army-McCarthy hearings of the 1950's? See the answer, below*.)
There are invariable, core similarities in these kinds of "energy vampires". Ol' drunken predator Senator Joe McCarthy was a piker compared to some of the things we've seen and heard in the past few years. McCarthy's bombastic efforts to improve his own standing by destroying the reputations of good, honest people – implying they were communists, creating "blacklists" and fabricating evidence to support his case – was a horrid, embarrassing time in American history. His manipulation of fact, persistent efforts to portray himself as the only "right-thinking" person in America, relentless persecution of others and his disrespect for American values ultimately led to his downfall.
Something quite similar to the McCarthy phenomenon very often manifests itself inside law enforcement agencies. The infuriating cost is that more than a few agencies waste as much as twenty-five percent of their already approved budget upon subsidizing people's pathology in the workplace. As much as twenty-five cents of every dollar on issues that have nothing to do with The People's business.
As a taxpayer, I want my quarter back.
It could be corrections appearing to position themselves against patrol; patrol appearing to position themselves against, "thudministration"; employees portraying themselves as the only "right" thinkers and everyone else as sub-standard performers; staff support sections appearing to position themselves against everyone else; an individual no longer with the organization who continues to try to influence negativism in the culture long after they should have moved on; a labor group appearing to position itself against "management" with outright cowards setting up a shadow chain-of-command to undermine their own administrators; or one shift appearing to position itself against another.
It could be it is a known bully who lies in attempts to tarnish the reputation of co-workers while others avoid any appearance of confrontation lest they lose their jobs.
Perhaps this doesn't happen in your agency – and, if not, good on you. Where it does occur however, the same, core symptoms and the same bombastic attitudes are always there:
… one or two individuals with negative attitudes self-appoint to lead the effort (perhaps unhappy with themselves and their life choices, if they weren't in their current job causing such difficulties, they would be somewhere else causing the same difficulties);
… those few, negative people would have the rest of us believe that "everyone feels this way" or "morale is bad" (when, in fact, they're doing little more than projecting their own bad attitude onto the larger employee group and merely trying to make it look like a bigger issue than it is);
… those few, negative employees hide their lack of commitments to a positive work environment and true customer service behind a smokescreen constructed of every rule, b.s. "unfair labor practice" claim, "grievance," "vote of no confidence," and attorney they can come up with (rather than doing the right thing and living within the credo I've seen posted in the front lobby of nearly every Sheriff's Office, Police Department and Communications Center I've visited in the United States);
… those few, negative employees lobby others – including the media – to see things their way, dramatically portraying themselves as both victim and savior at the same time. They write letters – sometimes anonymously – and have no reservations about demonizing others. (This is a convenient argument, since, they can then portray any attempts by right-minded, honest, loyal, people to correct their behavior as, "retaliation…". Abraham Lincoln told a story about a man who killed his parents and then pleaded to the court for leniency on the grounds that he was an orphan … );
… a few try to set up those "shadow chains-of-command" to undermine their own supervisors, official policies and, sometimes, the law;
… those few, negative employees would lead us to believe if we saw things their way, if we (like them) regarded ourselves as victims uniting against what they have decided to be, "the enemy", life would be better (exempting themselves and their choices to undermine authority from any accountability for the way things are now … );
… legislative bodies – county commissions, city councils, university boards and state legislatures – risk getting drawn into the witch – communist – enemy – demon – persecutor hunts, throwing their own good reputations, precious public funds and community support away in the process;
… the "silent majority" of employees at all echelons find it easier (if not downright personally embarrassing) to be mere observers rather than stand up for their personal values and demand that their peers adhere to established Team Rules and the Mission – or leave the organization;
… the chain-of-command tends to either a) be bound by professional ethics or the law, b) ignore the problem, or c) be afraid to loudly and consistently demand that it ceases – rather than confront it and demand change; (the U.S. Senate stood by for years while McCarthy committed untold emotional atrocities upon the American people, American values and innocent employees of the Federal government.)
… everyone's efforts – and the People's city, county and state tax dollars – get wasted rather than focused on values, law enforcement, crime prevention and that which is good for the community at large.
These symptoms are not, as some would have us believe, "human nature". At the core of chronic negativism and efforts to undermine organizational effectiveness and the decision-making authority of others is deep-seated lack of personal loyalty, lack of personal pride in the profession, and lack of personal honor – including trustworthiness and true integrity.
I believe if you look carefully at the facts, you'll also see substandard performance because so much of their energies are expended fighting against rather than for their own constituents.
I'm not impressed with people who tell me they have integrity – I'm impressed with people who show me they have integrity by their behavior.
The Results Thought? If you don't have subordinates you can trust, get 'em. All organizations have some sort of mechanism, policy or procedure which may be used to deal with – terminate the employment relationship with – chronically negative, backbiting, dishonest employees. And, please, stop allowing folks who have left an organization continue in their attempts to chip away at the positive things everyone else is trying to do? I'm not saying such folks are bad – I'm just saying that personal and organizational honesty and integrity cannot co-exist in the same time and space as disloyalty, undermining authority, lack of commitment, poor performance, and negativism. Supervisors at all levels are obligated to initiate the process and to pursue it until the organization is populated by team members in whom they and the public can place trust. Anything less is a waste of The People's Money and The People's Trust.
A Results Thought Corollary: If you don't have peers you can trust, get 'em. I'm bored now with employees who simply stand by and willingly watch while a few negative people tear their organization apart from the inside out. In my opinion, the choice not to confront the problem makes them as guilty as the few who are sabotaging the agency's team environment and public reputation to begin with.
I believe that every employee in every organization has a personal obligation to the taxpayers, residents, visitors, customers, and fellow team members to bind together as a team and put pressure on that small number of negative folks to either change their attitude and the job environment into something more positive or change jobs.
We believe every employee has a personal obligation to do everything in their power to ensure – and demand – an emotionally safe, productive work environment, even when it means risking being transiently unpopular with a few negative peers. From the standpoint of true personal honor, loyalty and pride, no dedicated, honest, employee can ever conscience meanness and negativism from a few when it undermines the reputation of an organization that truly loyal and dedicated employees have had a hand in creating and maintaining.
It seems to me that if we choose to do otherwise, we must be prepared to explain to taxpayers why it's o.k. to use their hard-earned money to subsidize triangulation, character assassination, divisiveness and entitlement mentality rather than personal loyalty.
If employees and executives do otherwise, we must be prepared to tell the people who pay the bills that they're subsidizing disgust rather than personal pride, and dishonesty rather than personal honor. If we choose otherwise, we are willingly submitting to internally-driven, counterproductive, emotional terrorism.
I reject standing by. I do not think that dishonest, subversive behavior within American organizations is amusing anymore. I want my quarter back.
I choose to put my quarter into the majority of honest, proud, hardworking people in any organization – people with true, personal integrity and people who put the interests of the taxpayer and customer before the petty, over-inflated, self-appointed personal interests of a few.
And, I choose to put my money on employees, executives and other decision makers who have the guts to step up as individuals and as a group to say to those few who would undermine the positive values, the authority, the positive image of the organization and the 90% team satisfaction we've all worked so very hard toward: "Have you no sense of decency sir, at long last? Have you left no sense of decency?*"
(*Joseph Nye Welsh, Army-McCarthy Hearings, June 9, 1954 to Senator Joe McCarthy, after McCarthy attempted to smear the character and integrity of Attorney Fred Fisher: "Senator, may we not drop this? We know he belonged to the Lawyers Guild. Let us not assassinate this lad further, Senator. You've done enough. Have you no sense of decency, sir? At long last, have you left no sense of decency?")
Use the drop box to choose, schedule and pay for any one of our Short-Courses.
Questions? Call (541) 806-1502, use the Chat icon at the bottom right of the page or email Steve@TheResultsGroupLtd.com