Map Unavailable
Date/Time
Date(s) - 08/26/2019 - 08/28/2019
8:00 am - 5:00 pm
Location
Fire Training Center
Category(ies)
PLEASE CLICK HERE BEFORE REGISTERING FOR TRAINING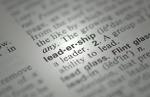 The Leadership Academy is designed for people who want to build upon their leadership skills to successfully inspire others to take positive, decisive courses of action.
Line Employees, Support & Professional Staff, Shift Leads and Supervisors from Federal, State, County and Municipal organizations – as well as from business, not-for-profits and civic organizations – throughout the United States have participated in our leadership training and consistently report that the experience "exceeded expectations."
The Leadership Academy consists of 3 consecutive days of work sessions (24 hours). These work sessions are a combination of facilitated instruction, case examples and relies upon active participation by all attendees.
The work sessions are:
Session 1 The Results Leader As Visionary & Strategic Planner: Among the topics to be covered: Strategic Issues facing leaders over the next 10 years and how to plan and manage around them; how to make planning an integral part of the culture of your organization; the importance of an effective Strategic Plan; the individual's obligation to have a positive impact on the fabric of an organization's culture; in order to improve productivity and quality we must understand what they mean and how to measure them; creating a learning organization versus a trained organization; obstacles to getting what you want and how to overcome them.
Session 2 The Results Leader's Role In Implementing Effective Leadership Practices: Among the topics to be covered: How to create an environment that fosters effective decision making and acceptance of accountability at all echelons; focusing on meaningful, productive achievements rather than upon the "gerbil-wheel of tasks"; positioning yourself for promotion; how to improve communication among and between individuals, echelons and functional areas.
Session 3 The Results Leader As Inspirational Team Member: Among the topics to be covered: Who is the "team" for this organization? What does it take to create and maintain an effective team, focused on our mission and objectives? What factors become obstacles to effective teams? What is the role of each member of our team in leading by example and expecting others to follow accordingly? Why every organization needs effective community relations, publicity and media relations; how to get the word out about our without relying solely on local media; critical elements in developing an effective marketing outreach program.
Additional Guidance:
Class begins promptly at 0800 hours. We take breaks each hour. Lunch is between 1200 and 1300 hours. Each training day ends not later than 1700 hours.
We do not provide meals.
Unless your organization has a policy requiring otherwise, we encourage casual dress … The instructor wears jeans …
Participants are encouraged to bring pen/pencil and paper for notes.
We ask that "texting," "internet surfing" and phone calls be avoided during instruction times.
Each participant will have access to digital copies of course materials within a week after the course has been completed.
CLICK HERE BEFORE REGISTERING FOR TRAINING
Bookings