Date/Time
Date(s) - 08/07/2017 - 08/11/2017
8:00 am - 5:00 pm
Location
Klamath County Sheriff's Office
Category(ies)
PLEASE CLICK HERE BEFORE REGISTERING FOR TRAINING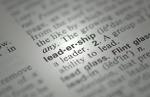 Hosted by the Klamath County Sheriff's Office, The Leadership Academy is structured for anyone who is currently in a leadership position or who simply wants to learn more about effective leadership. Participants from local governments, civic organizations, private businesses and not-for-profit organizations are encouraged to attend.
The Leadership Academy Course Outline
Day 1 The Results Leader's Role As Follower And Leader Among The Topics To Be Covered: Why It's Critical That You Be A Good Follower Before Expecting Others To Follow You; "I Am Not My Job Title" And Other Perils Of Being A Supervisor; Interpersonal Dynamics; Effective Leaders versus Ineffective Leaders; Professional Ethics – Not Just Something To Frame On The Wall; "What's My Management Style?"; What It Takes To Move From Line Employee To The Role Of Supervisor; Leadership Defined; Strategic Issues Facing Supervisors; How To Delegate Effectively; How To Deal With Difficult Employees; Effective Communication; Interrelationships Between Shift, Section, and Department Plans and Budgets; How To Write Effective Policies and Procedures; Common Problems Among Supervisors And How To Overcome Them.
Day 2 The Results Leader's Role In Day-To-Day Operations Among The Topics To Be Covered: The Importance Of Taking Initiative; How To Earn Respect From Peers, Subordinates and Your Own Supervisor; How To Structure Effective Line And Staff Relationships; More On Communication; Collaboration With Other Departments Within Your Agency; How To Use Action Plans And Achievement Reports; Time Management; and Techniques For Improving Quality, Productivity and Creativity Within Your Team; The Importance Of A "Give Up List"; Improving Listening Skills
Day 3 The Results Leader's Role In Finance & Budgeting Among The Topics To Be Covered: How To Prepare A Budget; How To Understand And Use Your Budget As A Tool; What Assistance We Must Expect From Finance Departments; How To Be Accountable For Your Budget; The Supervisor's Role In Acquiring Resources For The Team. (This is NOT a bookkeeping or accounting class.)
Day 4 The Results Leader's Role In People Management Among The Topics To Be Covered: Principles Of Organizational Development; How To Create An Effective Chart of Organization; Techniques For Effective Recruiting and Selection; How And Why To Implement An Effective Orientation Program; Setting Performance Standards For Subordinates; How To Be An Effective Coach; How To Conduct An Effective Job Performance Review; Records Keeping In People Management; How To Terminate Employment Relationships Without Guilt; What We Should Expect From The Personnel Office.
Day 5 The Results Leader's Role In Community and Media Relations Among The Topics To Be Covered: Marketing & Community Relations Defined; How To Deal With The Media; How To Write An Effective Community Relations Plan; How To Write An Effective Press Release; The Role Of Citizen's Academies In Furthering The Agency's Objectives; The Role And Responsibilities Of The Public Information Officer (PIO); Bad Press: How To Deal With It/How To Avoid It; Effectively Packaging Your Organization; How And Why To Create A Citizen's Advisory Group.
Additional Guidance:
Class begins promptly at 0800 hours. We take breaks each hour. Lunch is between 1200 and 1300 hours. Each training day ends not later than 1700 hours.
We do not provide meals.
Unless your agency has a policy requiring otherwise, we encourage casual dress … The instructor wears jeans …
Participants are encouraged to bring pen/pencil and paper for notes.
We ask that "texting," "internet surfing" and phone calls be avoided during instruction times.
Each participant will have access to digital copies of course materials within a week after the course has been completed.
CLICK HERE BEFORE REGISTERING FOR TRAINING
Bookings