Map Unavailable
Date/Time
Date(s) - 02/24/2020 - 02/28/2020
9:00 am
Category(ies)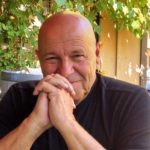 You may recall, "I don't like it when you're not in charge …" *
The reality is, there are two kinds of people: them that plan … and them that get to live with the plan.
I estimate that fewer than 10 percent of the Public Safety agencies (Police, Fire, Communications, EMS) have even a rudimentary Strategic Plan in place.
They're just doing whatever is next and/or reacting to the last time something went wrong.
And, when asked about planning, the best most folks can come up with is a list of projects upon which to spend their constituents' money. Their "plans" tend to be untethered to their budget process, job descriptions, performance reviews, annual reports, community presentations, and their social media presence … unconnected to one another if even in a fundamental manner.
Strategic Planning is much more than a "project," or a list of "projects" or a document that, once written, sits in a desk drawer while everyone goes back to the tasks they were doing before it was written. 
You can fix it. I'll help you. 
REGISTER EARLY! (See Below) THE TUITION GOES FROM $1250 TO $1600 PER PERSON AFTER DECEMBER 31, 2019!
Join me in February, 2020 here in Tucson for this workshop. You could probably spend $50,000 to $100,000 to have some consultant write a "plan" for you … or you can invest $1250 tuition in proper, effective, strategic planning for Public Safety in your jurisdiction. (Airfare, ground travel, lodging, meals and incidentals are not covered in the tuition fee.)
THIS 5-DAY WORKSHOP WILL TRAIN EACH PARTICIPANT TO:
Understand the fundamentals of effective Strategic Planning – what it IS … and what it ISN'T!
Understand the critical importance of research about demographics and psychographics within their service area
Draft an effective, results-oriented Mission Statement
Draft an effective, inspirational Vision Statement
Draft long-range strategic objectives using internal and external input
Draft Planning Cycle to coincide with annual budget procedures
Review existing job descriptions and integrate them with the Strategic Plan
Review existing job performance review system and other reports to integrate with the Strategic Plan
Initiate regular reports of progress toward Strategic Objectives to their constituents and local legislative bodies
MORE:
The site for the workshop will be announced NLT January 1, 2020. At this point, we intend to limit the number of participants to 25 and need to wait until then to reserve a properly-sized room.
This training may qualify for 40 hours elective credit for Law Enforcement professionals.
Dress is casual.
There are a lot of things to do here in Tucson – from golfing, sight seeing, tours, mountain biking … and great restaurants.
CLICK HERE TO READ THE ARTICLE: "STRATEGIC ADVANTAGE: A DEFINITION"
* (Strategic Advantage: I want you to get what you want, when you want it in the quantity that you need it.")
Bookings
Bookings are closed for this event.