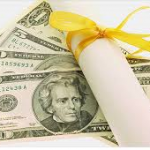 Academy Tuition – Online, Live
The 21st Century is upon us.
Given the travel and group gathering limitations set during the COVID-19 circumstances, I made a decision to conduct all Leadership Academies and Consulting online and live.
Since that process eliminates the need for students, clients and us to travel along with eliminating lodging, ground transportation meals, etc., we reduced tuitions accordingly. For example, The Sergeants' Academy has traditionally been $500 per person; it is now $300 per person.
So, there you go. Once clients and students can get over the tradition of physically being in a classroom, our training and consulting work is conducted the very same way as always: to help you and your agency maintain Strategic Advantage.
If you have questions or need additional assistance, please call 541.806-1502 or use the blue "Contact" tab at the bottom right of this page.