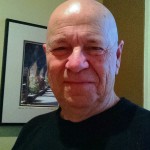 The plain truth is this: I know of no rule in the Universe that gives your agency or section a charter to be in business forever.
For those of you who think otherwise – or who haven't thought about it at all – I offer a couple of cautionary observations for your consideration. For years, I believed every community simply must have a hospital; until I watched a couple of them get shut down. For years I thought every community must have a Police Department – until I witnessed the demise of a couple of them. For years I thought every County must have a Jail – until I became aware that a couple of them were shut down.
Now, it's not like these events are "crop circles" or something seemingly inexplicable. I mean, we know the origin of such results, don't we?
In those, and every other such case throughout my career, I venture that significant contributing factors were the complacency, naiveté, arrogance, scarcity-thinking, self-interest and entitlement mentality of their now-unemployed senior decision-makers.
I venture those agencies failed because the people who drew their paychecks there lulled themselves into thinking it would just go on forever, that they had no need to think and act strategically, no need to plan ahead, and no obligation to promote the value-added – the return-on-investment – of their agency. I have heard the plaintive wail before from all echelons in Law Enforcement, "We're not a business! We shouldn't have to tell people what we're doing! They should just know!"
There is everything wrong with that last sentence.
I do not want to distress some of you by bringing facts to something that you have so thoroughly enjoyed being in denial about … yet, I remind you that you are a business – the People's Business – and that your constituents are neither mind-readers, nor are they, on their own, going to see the return-on-investment of public safety unless you educate them about it. You may recall one of my maxims: "When faced with a lack of information, people tend to fill the vacuum with bad news."
I write again: I know of no rule in the Universe that gives your agency or section a charter to be in business forever. To think and act otherwise is short-sighted, naïve and, ultimately abrogates the obligations of true Leaders in any industry.
In the current and worsening storm of revenue shortfalls for government services, I shudder to think what will, most certainly, happen to Law Enforcement agencies that make the same tired, uninspired, old choices of the past 100 plus years – that do not recognize the inescapable obligation they have to consistently and effectively position themselves in the minds of their constituents and choose to merely whine about budget cuts.
My view is, if everyone had been doing something about better positioning for Strategic Advantage over the past 10 years, we would now find ourselves with a much more acceptable set of results than most agencies are currently experiencing.
If you want to see effective change with better results in the future, if not now, when? If not you, whom?
My firm is nothing if not committed to the Strategic Advantage of our clients.
That means I want you to get what you want, when you want it in the quantity that you need it. Yet, I caution everyone, the time to establish a relationship with a bank is not when you need a loan; you should have done something about that a couple of years ago.
The time to get your funding request approved is not two weeks before the election, putting up some lawn signs and hoping for the best; you should have done something about that over the past couple of years.
The time to attract a satisfactory number of qualified applicants for open positions in your agency is not a few weeks before the job is posted, then posting some uninspired ad in the local newspaper; you should have done something about that over the past few years.
The time to get elected as Sheriff or promoted to your next position is not when the job is posted or a few weeks before the election; you should have done something about that over the past few years.
The time to count on benefit of the doubt in the minds of your constituents and local media when something goes badly is not when some horrible, or even minor, negative event occurs; you should have done something about that over the past few years as well.
Strategic Advantage has to do with deliberately, effectively and persistently positioning your agency in the minds of your constituents, the media and qualified, prospective applicants.
For more than 100 years, there have been innumerable, and, I am sure, well-intentioned efforts to better position Law Enforcement in the minds of the American public and in the minds of qualified prospective applicants. Yet, Public Safety – including Law Enforcement – has not achieved Strategic Advantage.
I recommend that we start with a clearly-defined Mission and Success Measures. I will explain Mission Statements in a future article; let us examine the "Success Measures" for your Mission first.
You and I will know you are beginning to achieve your Mission when the following, four statements (Success Measures) are true:
1. When Employee Safety is at the top of everyone's list, all the time, every time.
2. When your agency has adequate, sustainable, dedicated funding.
3. When you have achieved a minimum of 90% satisfaction among your constituents with both the quality and the quantity of services you provide; and
4. When you have achieved a minimum of 90% satisfaction among your employees with job-related conditions.
However, despite all the things that have been tried, despite all the techniques and research papers, despite the waste of millions of grant and tax dollars on fad programs, most agencies simply are not getting there. Before I move on to each week's explanation of "The 25 Choices To Reposition Law Enforcement," it is important to clarify The 4 Results That Matter:
Required Result Number 1: You will know you have begun to achieve your Mission When Employee Safety Is At The Top Of Everyone's List All The Time, Every Time.
While Employee Safety might be at the top of your list, it is not at the top of everyone's list – your City Council, Board of Commissioners, State Legislature, the Congress, to name a few.
If Employee Safety were at the top of everyone's list all the time, every time, I would never again see an understaffed Jail or Prison; I would never again go into a jurisdiction with 10,000 square miles of geography patrolled by a mere one or two Deputies, Troopers or Game Wardens. If Employee Safety were at the top of everyone's list, I would never see a City engage in annexations without simultaneously hiring additional Police Officers and Support Staff to properly service the annexed areas. And, if Employee Safety were truly at the top of everyone's list, there we would never hear of gossip, back-biting, rumors or character assassination among co-workers in any Law Enforcement agency.
I will clarify this more in future weeks, though, clearly we have a ways to go before this Required Result is achieved.
Required Result Number 2: You will know you have begun to achieve your Mission when you have Adequate, Sustainable, Dedicated Funding.
It is a sad, but real commentary that there is never enough money to get something done until someone gets killed. And, when a Law Enforcement Officer gets killed, money appears as if by magic. Unfortunately, by that time, it's too late to do what needed to be done to save that Officer.
My view is: the money was there all along. There's enough money in your town, your City, your County, your State. There's enough money. What we actually have is a distribution problem.
All too often, available funds are used to subsidize the whims of various council members, commissioners, squeaking (if not shrieking) community wheels and on things that, and maybe it's just me … things that don't make any sense at all. I believe that entirely too much public funding is spent on things that constituents could do for themselves and not enough on those things they cannot do for themselves. (*See History Note, below.)
In most jurisdictions, no effort has gone into specifically, by official policy, dedicating funds for Law Enforcement. Law Enforcement is relegated to the "general fund" and, therefore, must compete with many, many things that constituents could do for themselves.
Yet, in most jurisdictions, there are "fire districts" and those funds must be invested only in fire department activities, and everyone knows this. There are "school districts" and the dollars must be invested only in school activities, and everyone accepts this. Gee, in Oregon we have "weed abatement" districts; those dollars must be used for weed abatement, and no one tries to use those funds for other purposes. You see the point.
Imagine: if there were no laws or regulations protecting and dedicating funds to transportation, what would streets, roads and freeways look like in your jurisdiction and throughout the United States? I suspect that whatever image you come up with on your own would look pretty much like the structure and operations of Law Enforcement … a somewhat disconnected patchwork of underfunded, understaffed and under-maintained programs.
It appears to me that funding for the most important of all functions of local government, Public Safety, and all that it entails, is not afforded the same protected status as Fire, Schools, Streets & Roads … and weeds. Despite the fact that Law Enforcement is one area that I "cannot do" for myself (I do not have arrest powers – if I were to take away someone's liberty it would be called "kidnapping"), it is consistently under-funded – and all too often trumped by the do-gooder politics behind other city, county and state programs.
How did we get to this set of unacceptable results? How did this happen? Why doesn't it change? Is it because someone – a City Council, a Board of Commissioners, the Legislature won't let you? Is it because we don't have provisions for it in State Constitutions and local County and City Charters? Is it because that is, "just the way it has always been?"
I caution everyone: Those beliefs are "victim think." No one can convince me they are a true "Leader" while engaging in "victim think," "victim language," or making excuses for why unacceptable results continue. You've simply got to make up your mind: Leader or victim? Pick one.
We got here because, historically, so-called "leaders" in Law Enforcement have allowed the status quo of the funding algorithm to continue. It seems to me that it has simply been easier for them to complain about it than actually do something about it.
The true leader in the future of Law Enforcement will find the existing model to be unacceptable. Yet, more about that when we get to Choice Number 7 of The 25 Choices: "Change The Funding Algorithm."
Suffice it to say, we have a ways to go on this one as well.
Required Result Number 3: You will know you have begun to achieve your Mission When You Have Achieved A Minimum Of 90% Satisfaction Among Your Constituents With Both The Quality And The Quantity Of Services You Provide.
The market (from Latin – mercatus = to buy) and the market alone decides what it will buy, when it will buy it, what color it will be, when it will be offered and the qualifications of the people who create it.
Said another way, your constituents – and your constituents alone – decide what services they will purchase, when those services will be offered, the level of service to be provided and so on. Despite what naïve folks might think, the voter is in charge. Why? How? It's their money.
I submit that one of the things motivating taxpayers and voters to anger is ever-growing, unresponsive and irrelevant government. The quantity of programs keeps going up, consuming more and more resources. Yet, the quality of services is, more often than not, woefully inadequate and demonstrates no relevance to the lives of constituents.
You can continue to count tasks, activities, etc. all day long – ergo, the "quantity" of what is done in your agency. However, please think about this question: What happens in an organization when all the Officers are doing is going from call-to-call-to-call-to-call all shift long – when all employees are accomplishing is an ever-increasing number of tasks? What happens to QUALITY?
You're exactly right. It goes down. There is an inverse relationship that cannot be wished or explained away: as quantity goes up, there is a tendency for quality to go down. The very thing the public bought – goes down! Yet, despite the absurdity of the process, most agencies keep counting quantity stuff, e.g., "keeping the numbers up," while simultaneously wondering why no one really cares.
Fact: they don't. Unless there is consistent, demonstrated relevance to the constituent, they simply do not care. And, as you will learn in an ensuing article I have written, people do not "vote" based upon facts; they vote based upon emotions, i.e., "caring" or "not-caring."
To illustrate how I believe Law Enforcement is missing opportunities, and with an eye toward where those opportunities might be, please indulge me while I describe for you the relationship I have with My Electric Company:
I, like most of you, am a consumer of electricity. Like most consumers, I sit down and pay my electric bill on a monthly basis. However, on a daily basis, I really do not think much about the people at My Electric Company any more than the typical American thinks about Police on a regular basis. (Police, like My Electric Company, are only a problem when they aren't there …)
Regardless of what the people at My Electric Company measure … the myriad of tasks and activities their StatzFiends keep track of … I do not really care about how many miles of wire they had to string or bury; I do not care whether they had enough fleet or tools to get the job done; and I do not care whether they had enough training, staff or facilities. When it comes down to it, I do not even care who's sleeping with whom at My Electric Company; I could care less about their prurient little rumor mill.
You see, as a customer, all I want to know about My Electric Company is written on their little sign on the wall of virtually every room in America. The sign clearly and simply points out that consumers may accomplish one of two results on that little console over by the door: "OFF" and "ON".
That is really all I bought from the fine people at My Electric Company – a simple set of predictable results: "OFF" or "ON". If I touch their little sign and one of those two results does not occur, I am not a happy customer.
So long as those two results are there, I may call it "My Electric Company." The day My Electric Company fails to produce the results I bought, they will become "The Electric Company." Unhappy customers tend to perceive the service deliverer as disconnected from consumer expectations; tend not to want to pay for more 'activities" and they aren't concerned about all the excuses about why the thing wasn't delivered. Consumers – constituents – pay for meaningful results. And, I submit, unhappy customers distance themselves from connecting with the problems their service provider experiences through the very language they use ("the" versus "my.")
It is the same with Law Enforcement. Despite the things that your resident StatzFiend wants everyone to count, the public really does not care. For the most part, Law Enforcement has not and is not good at understanding and promoting the equivalent of "OFF" and "ON" from the constituent's perspective. There is a big difference between "the" Police Department, "the" Sheriff's Office, "the" State Police and "Our" Police Department, Sheriff's Office, or State Police.
Results, quality outcomes – are really the only things the public bought. For Law Enforcement to secure and maintain Strategic Advantage you – and all future employees – are going to have to do a better job of identifying, understanding and focusing on the "OFF" and "ON" that taxpayers purchased. And it has little, if anything, to do with the majority of the silly stuff your StatzFiends and PolicyWorshipers count.
Reward meaningful, constituent-based results; cease providing incentives to anyone who finds misguided value in measuring silly stuff. Demand clarity about the destination and consistently measure how close you are getting to it; cease counting only the steps you have taken or the number of times someone waved their arms. And, for all our sakes, stop counting the number of miles you have already traveled, the fuel you've consumed, and the number of birds that flew past you on the journey. Constituents do not care. It is as simple as that.
Clearly, we have a ways to go on this Required Result.
Required Result Number 4: You will know you have begun to achieve your Mission When You Have Achieved A Minimum Of 90% Satisfaction Among Employees With Job-Related Conditions.
Many agencies report to me that they have difficulty recruiting and retaining qualified personnel. Yet, people are graduating from high school and college every year. They're going somewhere … though, not necessarily into public safety professions.
This one is relatively simple: You should measure employee satisfaction at least annually and hold supervisors to account for keeping the scores among their subordinates at or above the 90th percentile on selected job-related conditions. I'll explain more about how to do that in a future article.
Suffice it to note for now: I have learned that people tend not to leave jobs – they leave supervisors; people tend not to leave work or positions or careers – they tend to leave cultures.
We have a long ways to go on this Required Result as well.
*A History Note: What is the role of government?
Abraham Lincoln noted, "The legitimate object of government, is to do for a community of people, whatever they need to have done, but cannot do, at all, or cannot, so well do, for themselves in their separate, and individual capacities. In all that the people can individually do as well for themselves, government ought not to interfere. The desirable things which the individuals of a people cannot do, or cannot well do, for themselves, fall into two classes: those which have relation to wrongs, and those which have not. Each of these branch off into an infinite variety of subdivisions. The first that in relation to wrongs embraces all crimes, misdemeanors, and nonperformance of contracts. The other embraces all which, in its nature, and without wrong, requires combined action, as public roads and highways, public schools, charities, pauperism, orphanage, estates of the deceased, and the machinery of government itself. From this it appears that if all men were just, there still would be some, though not so much, need for government." (Bold, italic emphasis, mine – SLK)
Use the drop box to choose, schedule and pay for any one of our Short-Courses.
[ameliabooking]